I am looking for a scratch resistant solution for storing my Acrylic side windows of my Kit Car in the Fiero trunk when I remove them from the doors (I fabricated them to be magnetically removable after velcro failed miserably

).
They measure 27" L X 7.5" H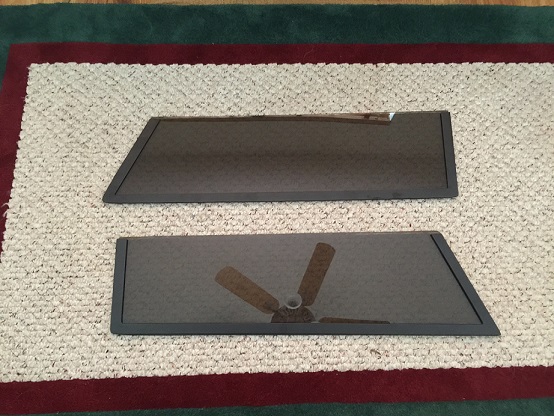 I found this Generic Small Sunroof Bag online but I am worried about quality based on the only picture that exists on the net. I thought based on it's 15" Width, I could put the windows in it and fold it in half so they don't touch each other. It certainly is priced low enough.
https://www.amazon.com/gp/p...&smid=A296KTVXSBHDLI
Next I had the idea to buy a Tactical Rifle case based on the fact that they seem to be between 26-31". I located a few online and think they may be a pretty good fit as long as I don't mind the thickness of the bags vs. the Small Sunroof Bag in question.
https://www.amazon.com/gp/p...1&smid=ATVPDKIKX0DER
or
https://www.amazon.com/gp/p...&smid=A3F332DZPCQLQ8
Lastly I could purchase a Custom Made Bag from a Vendor On this very forum similar to the Sunshade and Vista Glass Bags currently being sold for the Fiero at around $55.
Any thoughts, opinions or other solutions would be greatly appreciated.
Thanks in advance,
Van