OE floor mats are made w/ same carpet as rest of car w/ heavy "rubber" underlay.
But most to all Driver side ones doesn't have plastic area where feet eats up carpet under pedals. So many wear out then get thrown.
Fiero and many other mats don't have anything that keep them moving forward.
So many are "bent" over at best and often stay that way. Some can cause problems w/ gas and clutch pedals too because get stuffed behind them. (Brake pedal doesn't move much to have mat problems.)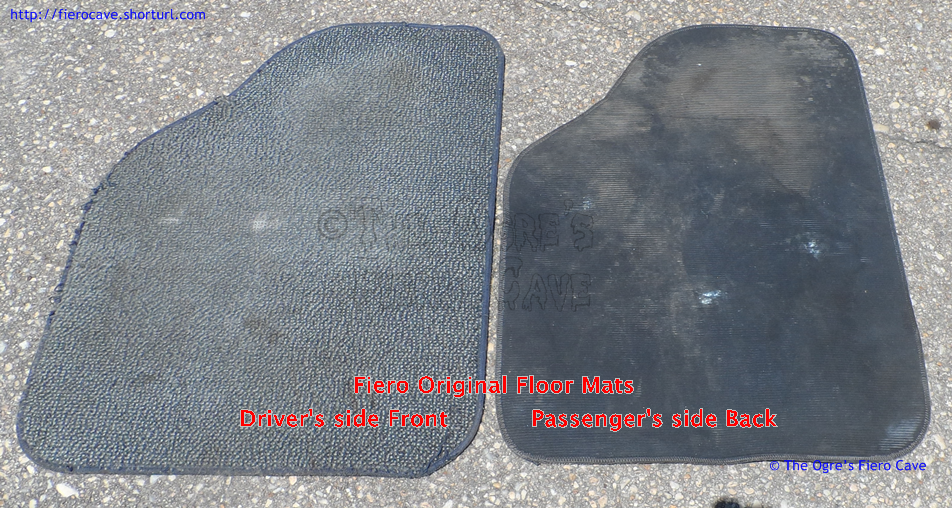 D-side shown some wear on edges and white areas next to gray © is where feet digs. Also some bending on front but bit hard to see here.
The "rubber" back on both have issues too.
P-side is flat only because no-one there most times.
------------------
Dr. Ian Malcolm: Yeah, but your scientists were so preoccupied with whether or not they could, they didn't stop to think if they should.
(Jurassic Park)
The Ogre's Fiero Cave
[This message has been edited by theogre (edited 06-19-2020).]