hi guys.
im swapping the iron duke for a 2.8 and now i have this little problem with the clutch lever knocking with the manifold so it cant do the complete run.
so i was thinking in cutting the top part of the clutch lever. do you think it can loose strenght or it will be fine.
hope you guys can help me.
thanks a lot for reading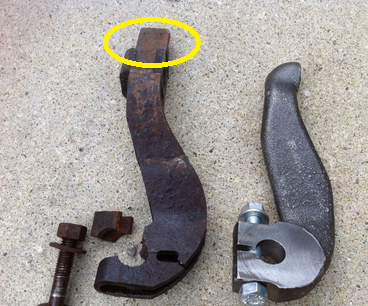 [This message has been edited by nibotolu (edited 03-27-2015).]