This is the only "interesting" cell phone pic I have on my phone. It's some plans my old roommate drew up for a friend and us to get rid of some bees in a stump at my dad's house.
This was our "Plan A":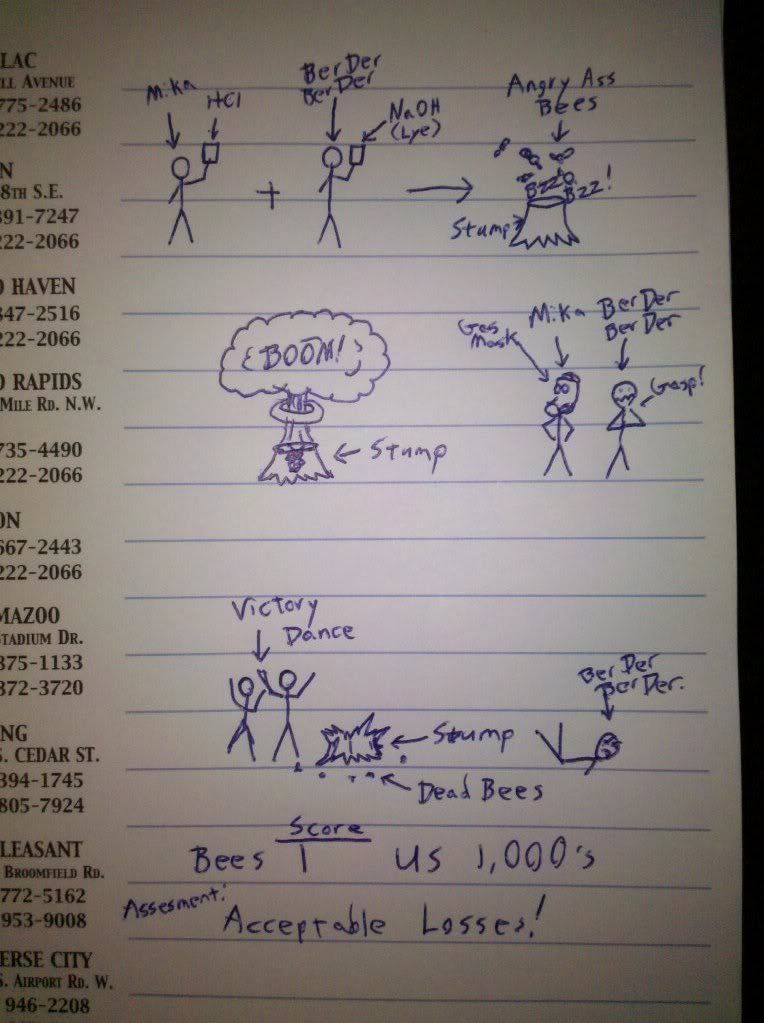 A little explination may be in order.

I had the HCI, while our friend had the NaOH.
We'd combine the two on the stump to give off a deadly gas.
We only had one gas mask, which I would be wearing. Our friend would go without a gas mask.
Our assessment was that we'd be left with a lot of dead bees, and one dead friend.
One dead friend for 1,000's of dead bees was an acceptable loss, so we went ahead with "Plan A".
In the end, "Plan A" was a failure, as bees are not as susceptible to death by gas as we humans are.
The bees, and our friend made it out alive.

[This message has been edited by Deabionni (edited 08-08-2011).]