He lives in Mesa, Az. and knows I am looking for a ride, knows I had a bone stock fiero, and playing on my dumbfoundedness for everything 'Fast & Furious', he thought he would make a funny.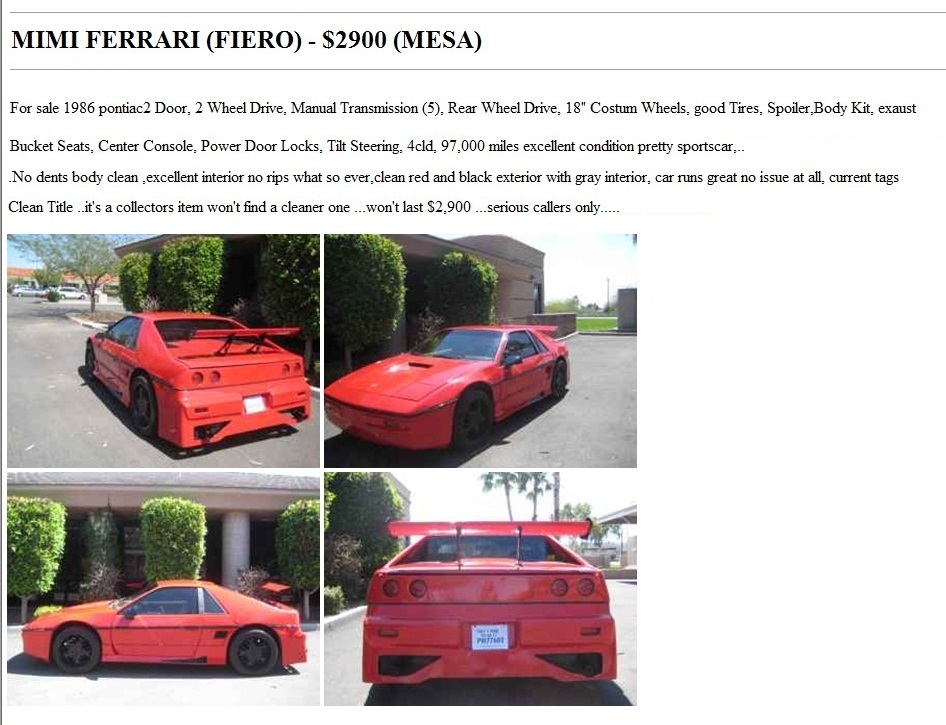 Uhhhhhh, i'm not quite
that
fast.............OR Furious!
Oh well, "De gustibus non disputandem est"

[This message has been edited by Boondawg (edited 04-07-2011).]