My sister is an avid quilter, and has been for years--teaches classes once/week. Runs in our family---Growing up, there was always a quilting frame suspended from the ceiling of one of the rooms of our house during cold wet winter months. I've considered hanging one in our current house, since we have high ceilings. Give Jane and I something to do in our old age.
A little off topic...
I took a picture of a quilt, weekend before last, that 2 of my aunts and my grandmother helped make in the 50s, as a gift to someone whose home had burned in West Texas. The quilt is now hanging in the commuinity center of a little town with less than 50 inhabitants. Lots of people worked on the quilt, and each sewed their name into the patch they sewed. My grandmother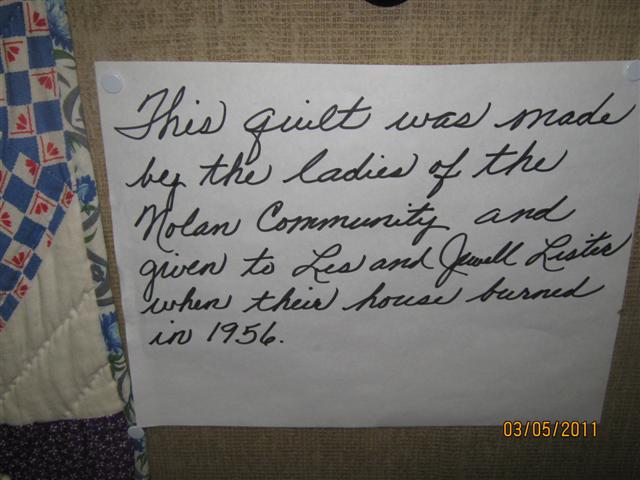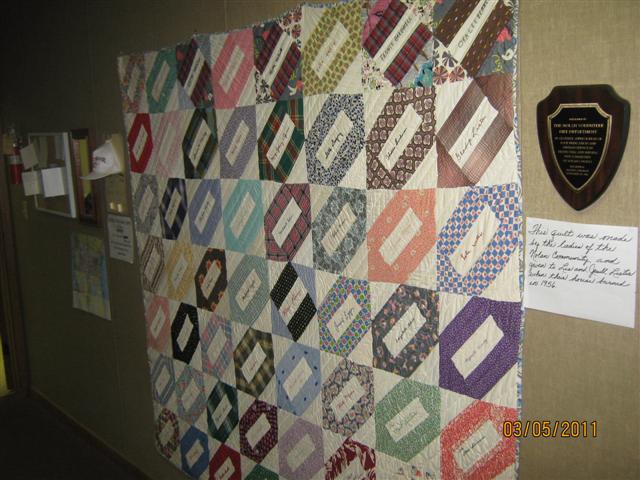 This is the patch my grandmoter Stella sewed: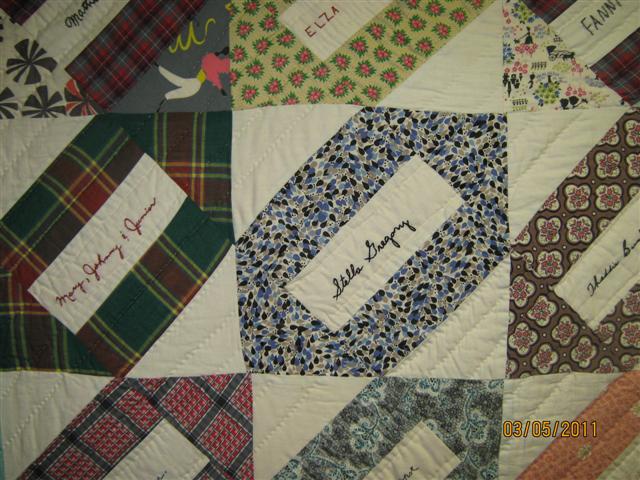 I want to make one from all the old Fiero event T shirts I have. They are time consuming, but not hard to do, tho I haven't worked on one since I was a kid.