--and that's when the fight started.
As he rolled over in the middle of the night, still furious, he whispered, deliberately with a tinge of malice, "Yeah, you remember the biscuits?"
"What?" his wife grumbled.
"The biscuits in the e-mail. I'm bitter."
"So be bitter. See if I care. Let me sleep."
There was a long pause as she returned to dreaming about her one vacation in Italy eighteen years ago and he continued to stare up at the ceiling.
"I just think it's unfair. They looked so delicious."
"What do you want me to say? That I've never cooked for you? You think I've never made you biscuits? In the thirty years we've been married, not one biscuit?"
"Not in the last twenty-eight, I'd say."
"Go to sleep."
In the morning no one spoke to one another. She mechanically made him coffee and they circled the computer as if it itself was a virus within their home.
"I'm going out," he said coldly, on his way to work.
"Yeah, bring me a biscuit on your way home," she snapped.
Three days earlier everything had been fine. They were the most loving couple anyone had seen north of a quarter century together. Then their daughter e-mailed a photo - showing off slightly, no doubt - of a pair of beautiful biscuits she had just baked for her new husband. This being one of their first internet experiences, they sat with bated breath as the photo loaded on the screen. And two different realities quickly emerged:
1) The mother proud of having raised such a caring daughter and
2) a hungry man, resenting the golden crusted glory before him.
A stalemate ensued.
"Make me a biscuit."
"Get me flowers."
A week later she declared, "I have the divorce papers all drawn up. All they need is your signature."
"Fine, leave them on the nightstand."
She did. Hoping he wouldn't sign them. He left for the country house that weekend. She missed him. She began to bake.
.
.
.
.
.
.
.
.
.
When he walked through the door on Sunday there were biscuits waiting for him on the table. She was not home. He calmly ate the food, took out the papers and signed them.
When she came home he was asleep. Next to her side of the bed she saw the divorce papers. Under his name he
wrote, "They were delicious, thank you."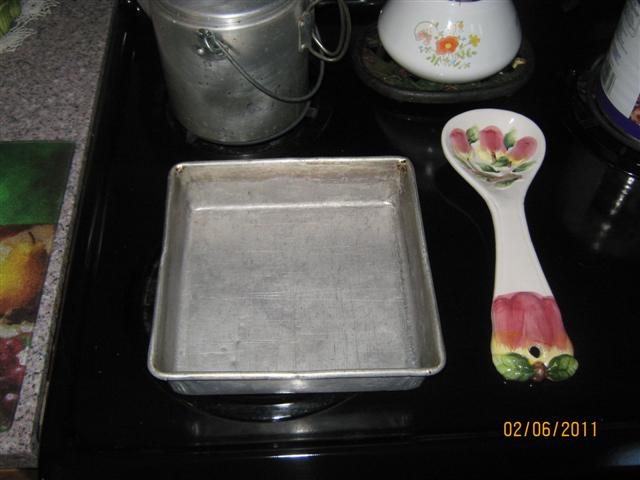 [This message has been edited by maryjane (edited 02-06-2011).]