I just built this robot.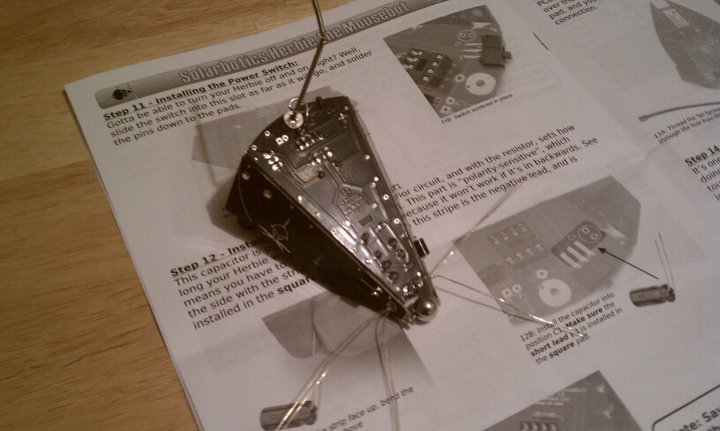 This is a Photovore. It i seeks out light and moves towards it. I will also follow an IR beam from a TV remote. The tail and whiskers are touch sensors so when it bumps into something it backs up and turns around. Very cool. I put it in a dark room and it will find its way out start running around in circles under the light. I have not tried the IR beam yet.
I love doing small electronics kits. The last one I did was this.
http://evilmadscience.com/tinykitlist/156
Just thought I would share.
Curly