Those of you who have paid attention know I am a hopeless romantic. I am thrifty, too. So tonight I took Linda to Taco Bell for dinner. We got one of their Touchdown boxes.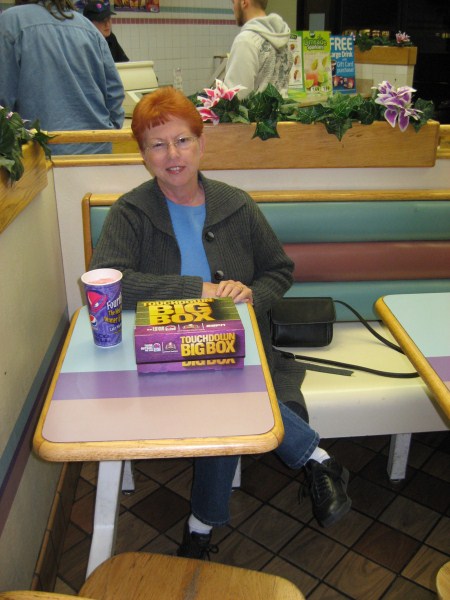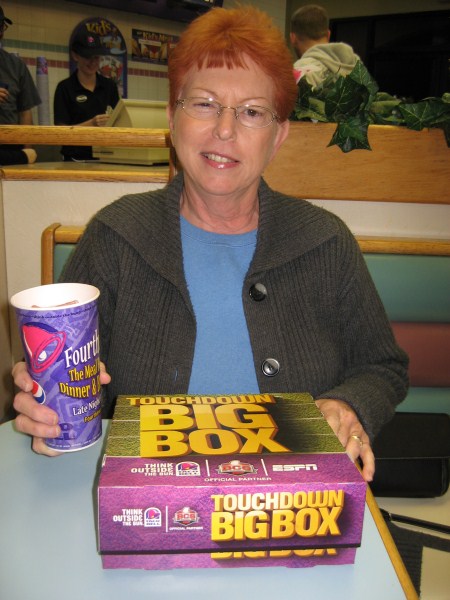 The clerk gave me the senior discount, so I didn't even pay $5 for all this.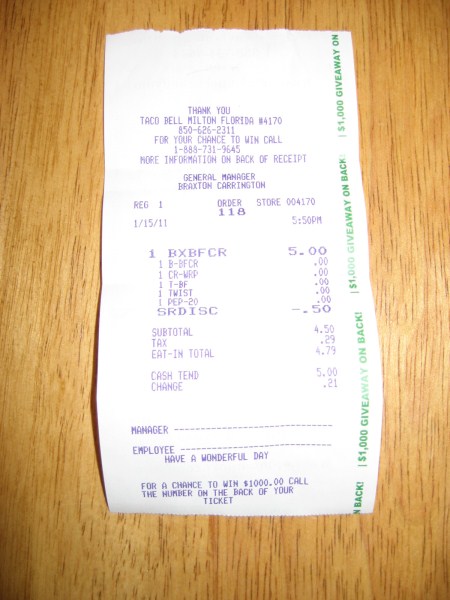 When we got home, she slipped into something more comfortable.

I am the winner!