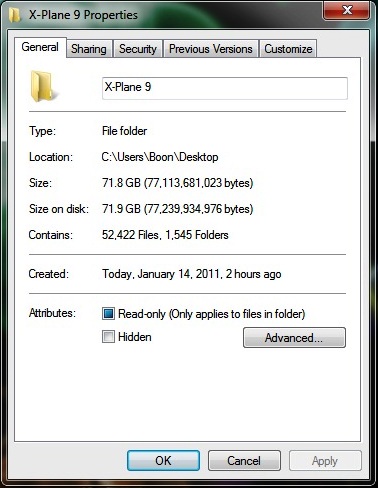 6 DVD's!
Not CD's, DVD's!
It is a late unexpected christmas present.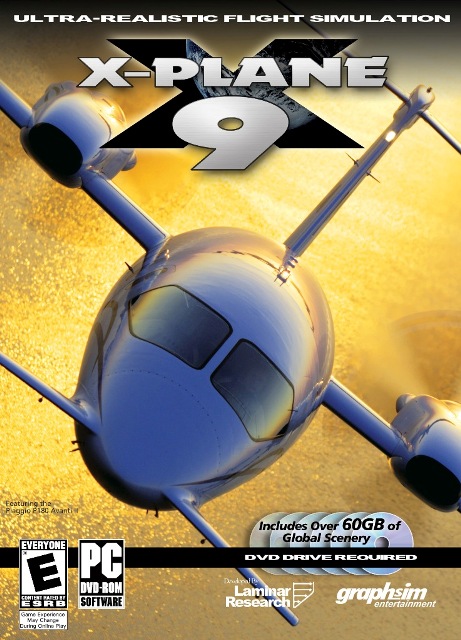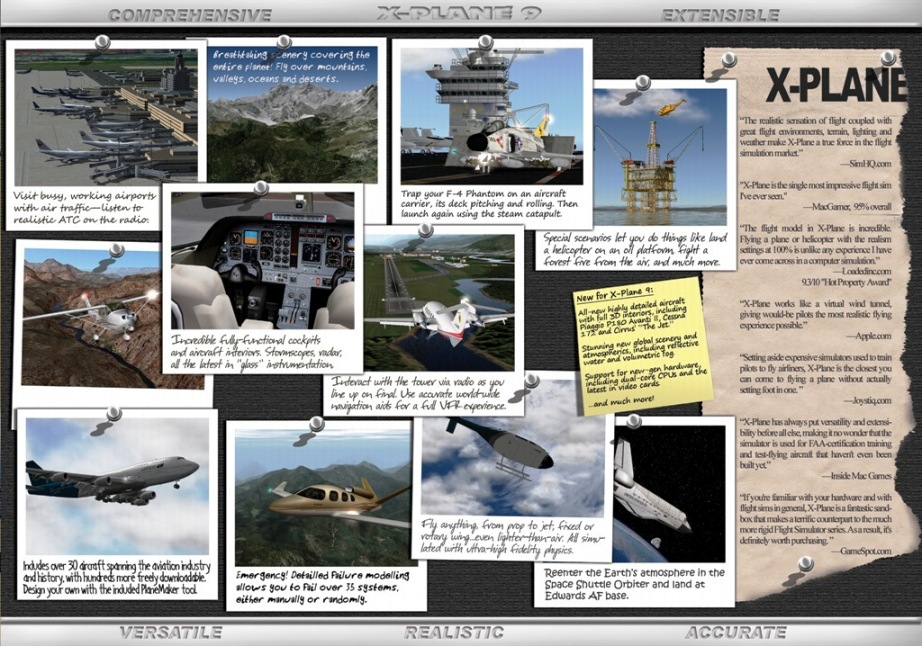 X-Plane is the world's most comprehensive and powerful flight simulator for personal computers. It offers the most realistic flight model available for home use.
Welcome to the world of props, jets, single- and multi-engine airplanes, as well as gliders, helicopters and VTOLs such as the V-22 Osprey and AV-8B Harrier.
X-Plane contains subsonic and supersonic flight dynamics, allowing users to predict the flight characteristics of the slowest aircraft to the fastest. X-Plane includes thirty-five aircraft on its master disk, spanning the aviation industry (and its history), sporting aircraft from the Bell 206 JetRanger and Cessna 172 to the supersonic SR-71 and the Space Shuttle. Additionally, more than 1,400 additional aircraft models (such as those at X-Plane.org) can be downloaded from the Internet , nearly all of which are free. If those aren't enough, users can design their own airplanes and test fly them!
X-Plane's flight model can even handle flying wings and fly-by-wire systems, as needed for a B-2 simulation.
The X-Plane scenery package covers the Earth in stunning resolution from 74 degrees north to 60 degrees south latitude. Scenery is also available for Mars thanks to the Mars Orbiting Laser Altimeter, which mapped that planet's elevation. On Earth, users can land at any of over 33,000 airports or test their mettle on aircraft carriers, oil rigs, frigates (which pitch and roll with the waves), or helipads atop buildings. They can also realistically model the flight of remote controlled model aircraft, air-launch in an X-15 or Space Ship One from the mother ship, fly re-entries into Earth's atmosphere in the Space Shuttle, fly with friends over the Internet or a LAN, drop water on forest fires, or shoot approaches to aircraft carriers at night in stormy weather and rough water conditions in a damaged F-4. The situations that can be simulated are incredible!
Weather is variable in X-Plane from clear skies and high visibility to thunderstorms with controllable wind, wind shear, turbulence, and micro bursts. Rain, snow, and clouds are available for an instrument flying challenge, and thermals are available for the gliders. Actual weather conditions can be downloaded from the Internet, allowing users to fly in the weather that currently exists at the location of the flight!
X-Plane also has detailed failure modeling, with multitudes of systems that can either be failed manually at an instructor's command, or randomly when users least expect it! Users can fail instruments, engines, flight controls, control cables, antennae, landing gear, or any of dozens of other systems at any moment.
While on its own X-Plane represents the world's most comprehensive flight simulator, the installation DVD's also comes with Plane-Maker (allowing users to create custom aircraft or modify existing designs), Airfoil-Maker (allowing users to create airfoil performance profiles), and Weather-Briefer (to give users a weather briefing before the flight when using real weather conditions downloaded from the Internet).
X-Plane is extremely customizable, allowing users to easily create textures, sounds, and instrument panels for their own airplane designs or for the planes included with the sim.
X-Plane's accuracy (in flight model), scope (in aircraft and terrain coverage), versatility (in aircraft type and weather conditions), add-on programs (in aircraft and scenery editors), customizability, downloadable aircraft, and downloadable scenery make it the ultimate flight simulation experience for Macintosh, Windows, and Linux platforms.
The following aircraft are included on the X-Plane installation discs:
Cirrus Vision SF50
Cessna 172SP
Beechcraft King Air B200
Piaggo P-180 Avanti
Piper PA-46-310P Malibu
Van's RV-3/4/6/7/8/9/10
Stinson L-5 Sentinel
F-4 Phantom II
F-22 Raptor
Viggen JA37
ASK-21 glider
Boeing B-52G Stratofortress
Boeing B747-400
Boeing B777-200
KC-10 Extender
Bell 47
Bell 206 JetRanger
Robinson R22 Beta
Sikorsky S-61
Northrop B-2 Spirit
Lockheed SR-71 Blackbird
Rockwell B-1B Lancer
Bombardier Canadair CL-415
AV-8B Harrier II
Bell-Boeing V-22 Osprey
X-15 and X-30 X-Planes
Space Shuttle Orbiter
Mars Jet, Mars Rocket
Great Planes PT-60 RC plane
Thunder Tiger Raptor 30 v2 RC helicopter
How XPlane Flightmodeling Works:
X-Plane works by reading in the geometric shape of any aircraft and then figuring out how that aircraft will fly. It does this by an engineering process called "blade element theory", which involves breaking the aircraft down into many small elements and then finding the forces on each little element many times per second. These forces are then converted into accelerations, which are then integrated to velocities and positions... Of course, all of this technical theory is completely transparent to the end user... you just fly! It's fun!
X-Plane goes through the following steps to propagate the flight:
1: Element Break-Down
Done only once during initialization, X-Plane breaks the wing(s), horizontal stabilizer, vertical stabilizer(s), and propeller(s) (if equipped) down into a finite number of elements. The number of elements is decided by the user in Plane-Maker. Ten elements per side per wing or stabilizer is the maximum, and studies have shown that this provides roll rates and accelerations that are very close to the values that would be found with a much larger number of elements.
2: Velocity Determination
This is done twice per cycle. The aircraft linear and angular velocities, along with the longitudinal, lateral, and vertical arms of each element are considered to find the velocity vector of each element. Downwash, propwash, and induced angle of attack from lift-augmentation devices are all considered when finding the velocity vector of each element.
Propwash is found by looking at the area of each propeller disk, and the thrust of each propeller. Using local air density, X-Plane determines the propwash required for momentum to be conserved.
Downwash is found by looking at the aspect ratio, taper ratio, and sweep of the wing, and the horizontal and vertical distance of the "washed surface" (normally the horizontal stabilizer) from the "washing surface" (normally the wing), and then going to an empirical look-up table to get the degrees of downwash generated per coefficient of lift.
3: Coefficient Determination
The airfoil data entered in Part-Maker is 2-dimensional, so X-Plane applies finite wing lift-slope reduction, finite-wing CLmax reduction, finite-wing induced drag, and finite-wing moment reduction appropriate to the aspect ratio, taper ratio, and sweep of the wing, horizontal stabilizer, vertical stabilizer, or propeller blade in question. Compressible flow effects are considered using Prandtl-Glauert, but transonic effects are not simulated other than an empirical mach-divergent drag increase. In supersonic flight, the airfoil is considered to be a diamond shape with the appropriate thickness ratio; pressures behind the shock waves are found on each of the plates in the diamond-shaped airfoil and summed to give the total pressures on the foil element.
4: Force Build-Up
Using the coefficients just determined in step 3, areas determined during step 1, and dynamic pressures (determined separately for each element based on aircraft speed, altitude, temperature, propwash and wing sweep), the forces are found and summed for the entire aircraft. Forces are then divided by the aircraft mass for linear accelerations, and moments of inertia for angular accelerations.
5: Get Back to Work
The process is repeated from step 2, and the whole thing is run over again at least 15 times per second. Aren't computers great?
You can fly almost anything, including re-entry in the space shuttle.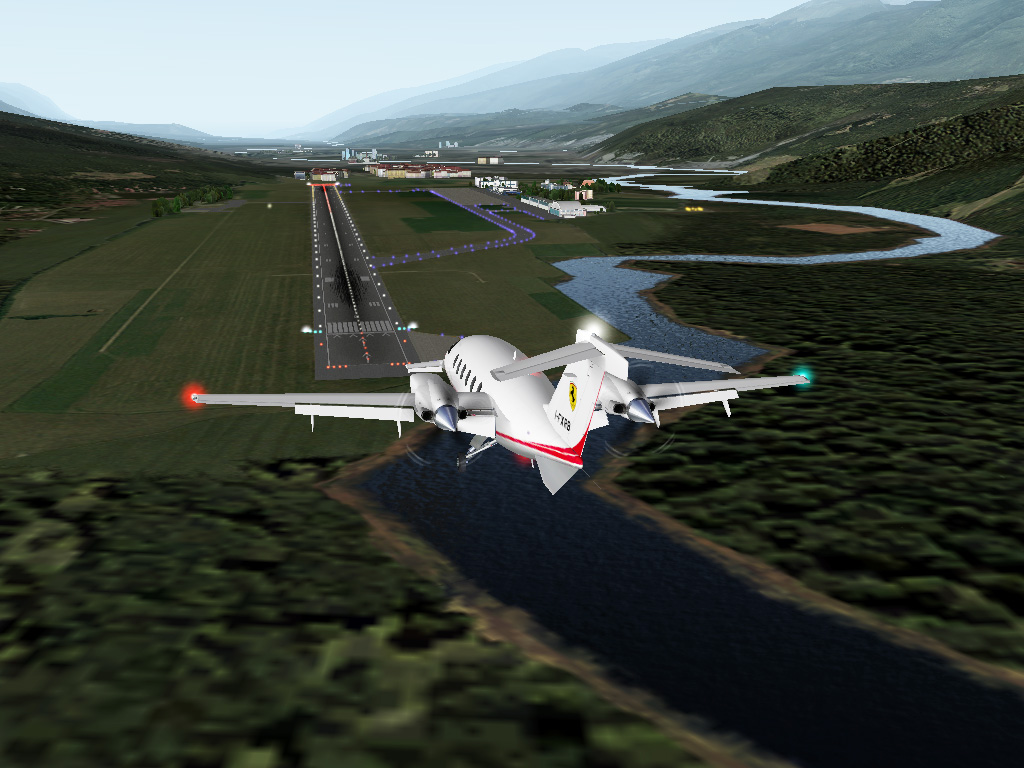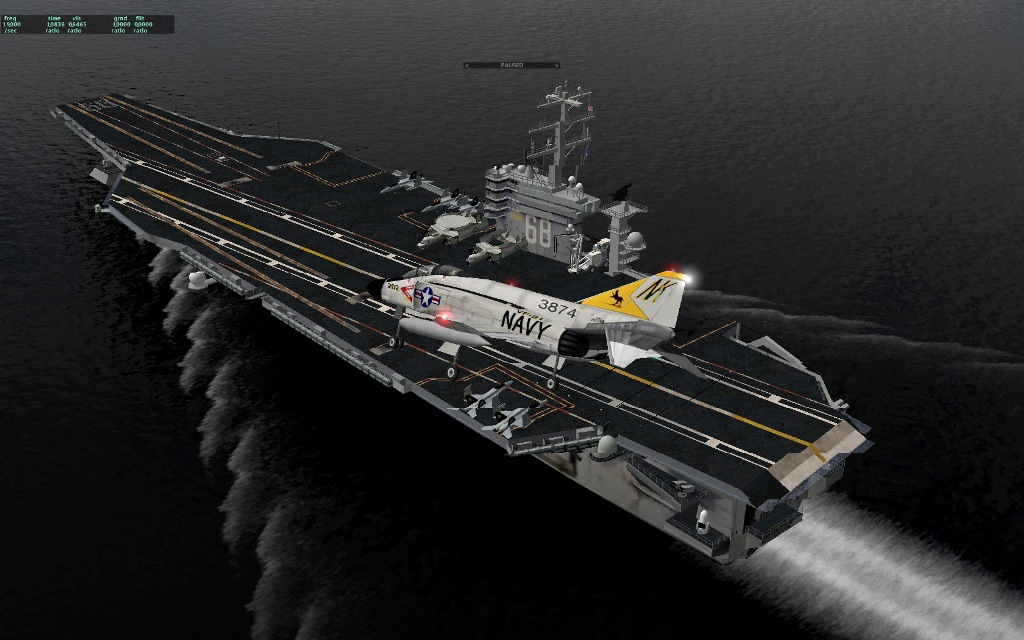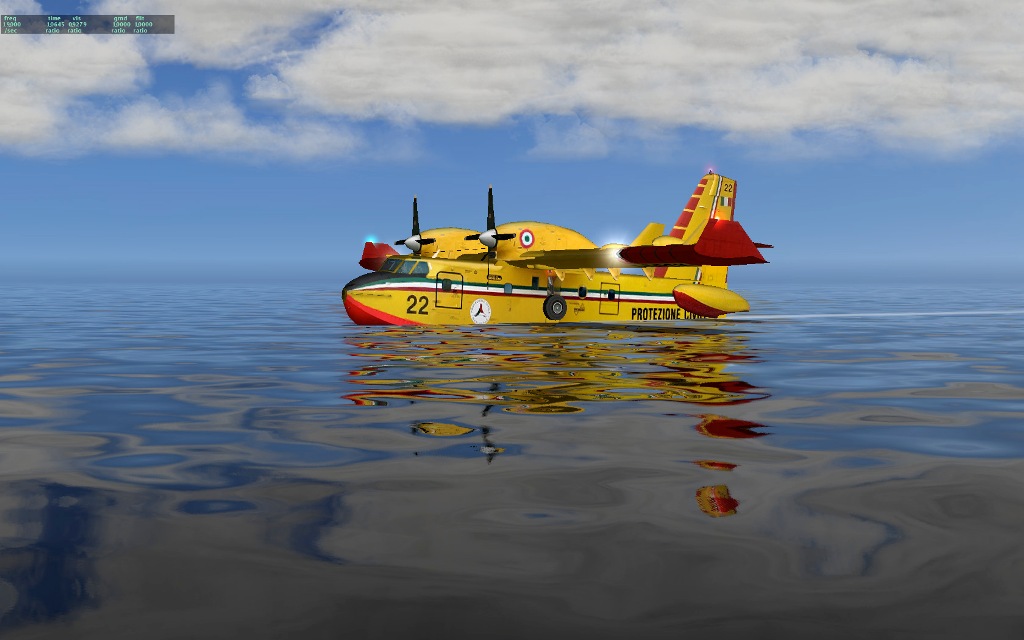 The part I really like is the Aircraft Builder.
Some companies & people have actually designed and flight tested new aircraft here, then built them in the real world.
Plane-Maker is an integral part of X-Plane that lets users design their own aircraft—nearly any imaginable aircraft can be built! Once all the physical specifications of the airplane have been entered (weight, wing span, control deflections, engine power, airfoil sections, etc.), the X-Plane simulator will predict how that plane will fly. Airplanes are saved in Plane-Maker just as one would save a word processing file. These files are then opened in X-Plane and flown. Users can create a .zip file of all the components of the airplane and distribute that ZIP on the Internet for others to fly. Planes created by others can also be downloaded and used in the simulator. X-Plane.org's "Download Manager" page is currently a good place to upload and download these planes. Also available is the complete 200-page book needed to explain every detail of entering a user's own design in Plane-Maker.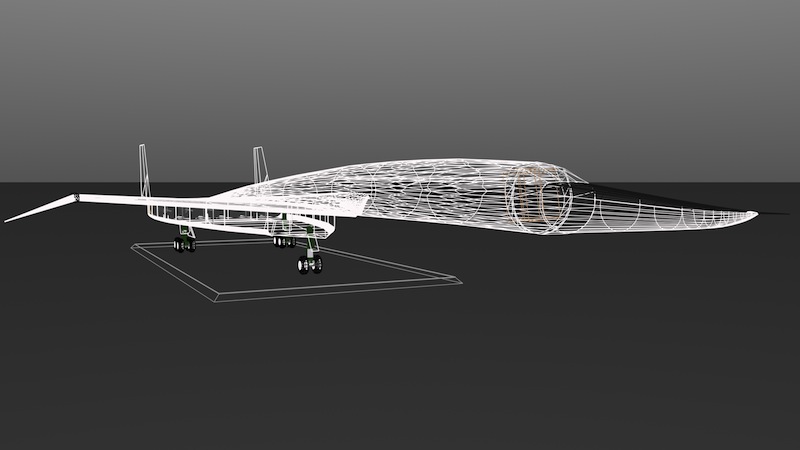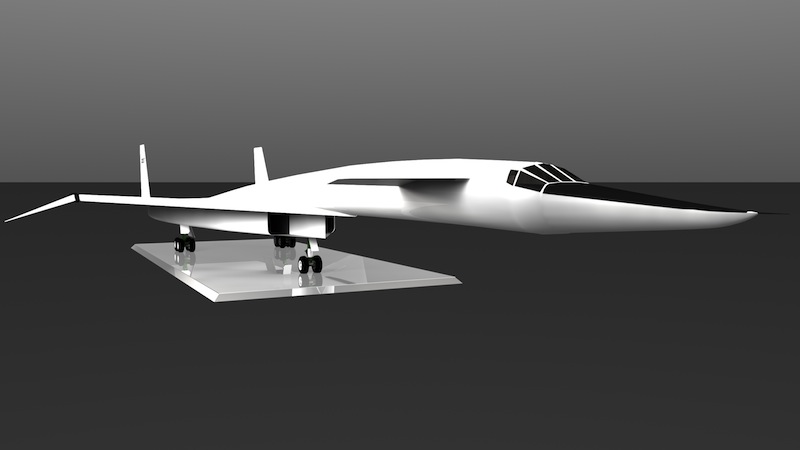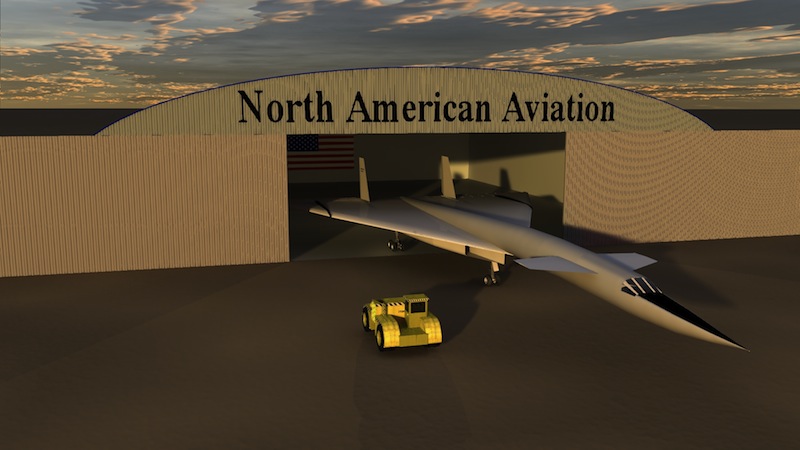 All buildings and objects can also be modeled and placed worldwide.
In the past I have even built useable cars & boats.
But this guy took it to the max.
It's hard to explane just how amazing that is.
The best way to explane it is, the program thinks that's a plane.
The program thinks the moving doors, trunk, etc. are landing gear doors, bomb bay doors, etc.
And it has to be powered, weighted, & suspended just right for the "model" to act like a ground vehicle.
You can truely burn hundreds of hours perfecting a model, what ever model it is that you choose to imagine.