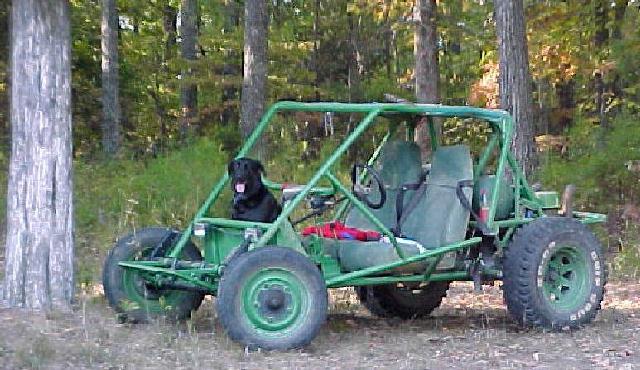 Build it from scratch!
I did. Had a pan buggy that I enjoyed many things about and always wanted to make one enhancing the things that I liked.
Stuff like it has Fiero seats and rack & pinion steering. Soft adjustable seats and easy steering. It will accomodate bus and car transaxles. It has many other features too and a reason for almost every bar. It has been crash roll tested by myself and the 4 point harness do work without bangin your head on a top bar.