Yes I did try to deep-fry a Snicker bar. Of course everyone already knows that I recently purchased a turkey deep fryer, my adventure is in this
thread,
picture story is
here.
Here was the plan. Wrap the Snickers bars in piecrust dough with a little cinnamon and have at it for about two minutes in the deep fryer.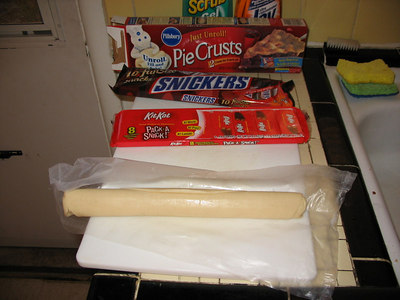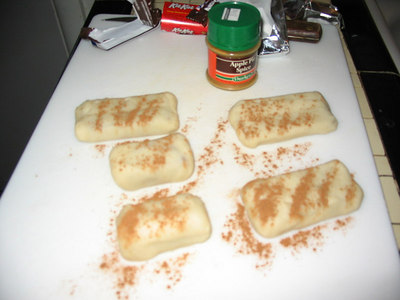 Well that was a disaster, didnít cook all the way, pie dough was only half baked, a quick re-dip in the hot oil proved fruitless. I drowned my sorrows in the left over candy bars while I pondered a new strategy over the course of a week.
- - - - - - - - - - -
Ok then, lets try again. This time Iíll flatten out the dough real thin and fry them up that way. I used larger bars and even tried a Milky Way bar for grins and giggles.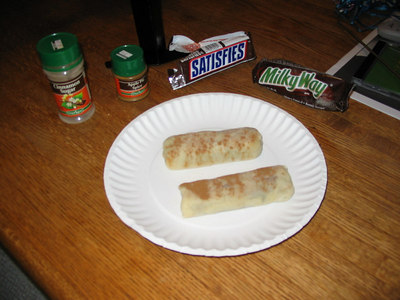 Well long story short, The Snickers bar had a blow out and the oil started boiling furiously, it was your basic Chernobyl, nothing left but charred remnants of a once perfectly good Snickers bar. Iíll spare you the graphic pics. Nothing satisfying about that at all.
The Milky Way bar fared better, crispy on the outside and the caramel nugget was toasty warm. It was ok, interesting but nothing to write home about. Nothing ventured, nothing gained for my little appetizer attempt.
My back up plan was a feast of Cajun pepper seasoned, deep fried turkey quarters and drumsticks. Cripsy on the outside, so juicy, succulent, mouth watering and flavorful.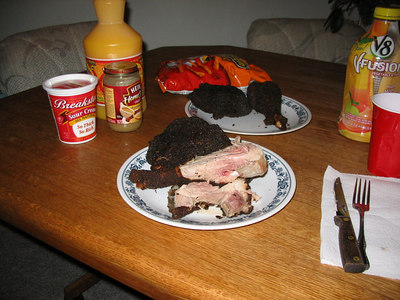 Itís time now for a nice after-dinner nap.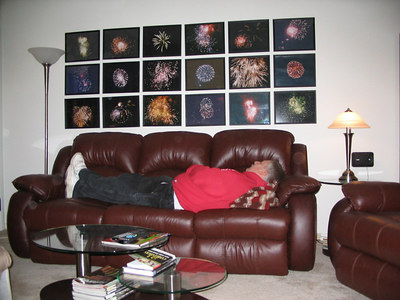 Ah, life is good. (,,, but I won't be ruining any more Snickers bars,,,)
EDIT,,, resized pictures smaller for quicker loading.
------------------
jetman
Silver 86 SE 2M6 4-speed,
with
"check wallet light"
[This message has been edited by jetman (edited 12-11-2006).]