Wow!!! It is petrol, unfortunately, but in excellent condition

!!!
I helped him out a few weeks ago with some problems he was having, and he knew I needed a truck after my Toyota Hilux bit the dust...so he gave me it as thanks for all I had done over the last few months!!
It was cheaper for him to fly back, and buy another one in the UK. Nice guy, nice present..things are looking good! Glad I kept my trailer..now I can pick up my steel, and deliver the finished items, and if the music work is still there for next year, it will be great for moving my eqipment too!!
Hmmmm..60 year old Elvis singer..wonder what the oldest ever was!!!)
Nick
------------------
fierofetish.PFF'S self-confessed Snowbird!!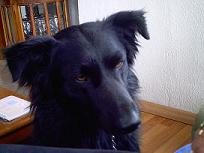 Growing old is harder than growing up.
Responsibility: the solution for our World's Dilemmas..
Yahoo messenger:nickcannspain
MSN Messenger-nicholascann@hotmail.com
[This message has been edited by fierofetish (edited 10-26-2006).]