I have a Hyundai TFT flatscreen monitor/tv, which is about 2 years old. Just recently, the remote seemed to not work consistently..had to turn it on manually, although once on, all the other functions on the control worked.The, when I did turn it on manually, it took a while to light up..only to have a weird 'mist' on the screen, which quickly faded to a plain silver, and the controls didn't work anymore. The only way to get it to come on, was to keep plugging it in and out at the mains supply

.It takes longer and longer to get it to work now, and I noticed that the pilot light in the front had only half lit up .I know, take it to a repair shop...but you don't know what they are LIKE over here in Spain!! Anyway, I like to repair things myself, if at all possible...I tend to think a capacitor on the 'igniter' circuit has mainly broken down, but can still be shocked into working.Any ideas? I thought of blanket soldering, but don't think it is a dry joint, but may be wrong.
Second part of question..Because I use it as a monitor for my Karaoke, I need to find a solution quickly. And so, I bought an 'S'video connector, which is a socket on a scart plug.However, when I connect it to my normal portable tv, it only shows up in black and white.Is this normal, when an older tv doesn't have an 'S' video port, and relies on an adapter??
Thanks for any and all offerings!!

Nick
------------------
fierofetish.PFF'S self-confessed Snowbird!!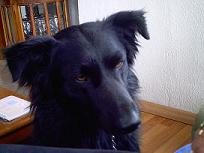 Growing old is harder than growing up.
Responsibility: the solution for our World's Dilemmas..
Yahoo messenger:nickcannspain
MSN Messenger-nicholascann@hotmail.com