quote

Originally posted by wkayl:

There is a job opening at the company I work for right now.


There's one open where I was too.

Not a chainsaw after all. That was a rumor to throw me off. Management gave me a Ryobi combination cordless kit with cordless skillsaw, drill, reciprocating saw, sander, vacum, hammer drill, and jig saw. 2 batteries and charger.
The neatest thing tho, was a large framed picture of the entire management, office people, and production workforce, in front of the primary machine I used to run. They had to wait for me to finish cutting a program, to take it a couple of weeks ago, and I didn't have a clue what it was for. And neat card with everyone signing it and well wishes for the future. I am really gonna miss those people-especially the lady in the office that does our optimization work. No way I could have ever done 1/2 of what I did without her-and a lot of others working behind the scenes.
We've had a very slow last 5 months, part of a seasonal slowdown that happens the 1st of every year. We elected to let night crew do all the production work, while days did maintenance and plant improvement. A lot of long boring days just trying to find something to do. Not a whole lot to do for 5 months straight, but while our production was way down, not one employee was laid off and no pay cuts anywhere. A really fine company. Now, we (they) are busy as heck, and I'd be lying if I didn't say I feel a bit like I'm bailing on them when they need all the help they can get. Back to 50+ hrs per week now.
It's really a paradox. I haven't a clue why they think so much of me, much less kept me around all this time.
Unlike my polite (usually) demeanor here, in real life I am the consumate hardass. No slack given. I started my little speech
"Is there anyone here I haven't pissed off, insulted, chewed out, ignored or berated in the last 7 years?"
(Not a soul raised their hand--including management--and they've borne the brunt of my vocalizations--but I always made sure I was in the right. I was hard on my people, but fair, and danged if I ever let anyone else screw with them.)
"Well, I want you all to know that each and every one of you are part of the finest and hardest working group of people I've ever had the pleasure to work with. Not one project has ever come thru these doors that you guys and girls didn't put your heads together and sucsessfully complete-on time and on budget. Considering the hundreds of thousands of parts (maybe millions) that have flowed across the production floor is the last 7 years, your safety record is exemplory. I want to thank you all for the help you've given me over the years, and ask that you continue to do so for _________ who is taking my place. I wish each and every one of all the luck and success in the world in both your personal life and your endeavors here at work."
Can't get the back of the card small enough to post and still read the sigs.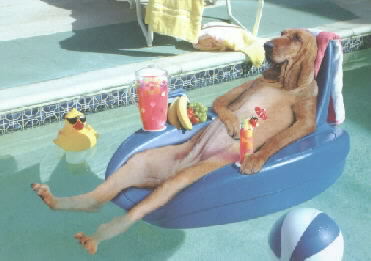 (btw, for you Dallas Cowboy fans, the guy taking my place-(retired US Army MSgt-no slack will be forthcoming there either) is brother of the free safety that decked T.O for doing his little dance on the midfield Dallas Cowboy star back when T.O. was a Redskin.

)
I really loved running that big CNC, and would have danged near paid them to let me run it, but just once, I would have liked to heard it let out a tired sigh of relief when I shut it down at the end of the 12 hr day. All I ever heard it say was "Feed Me! Feed Me! Feed Me!"
One thursday morning, on a big Frito-Lay project, I sat down and figured out how many parts I had cut so far that week. I stopped adding when I reached 10,000, and still had Friday to go.
[This message has been edited by maryjane (edited 05-20-2006).]