Ex Gf Loved them.. bought a few.. she killed them, bought replacements they died also.. figured third times a charm.. RIGHT.... then bought her a fake one..
I Saw a fella on the side of the road a few weeks back and almost stoped to get one.. then thought of the cost and pondered if my current GF had a green thumb.. I drove on by..LOL
Really cool lil trees. and my chamelions at the time loved them. can't help you on the care of them though.

------------------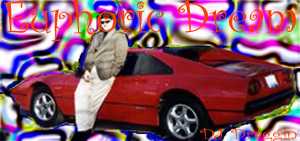 Ferrari 308 GTB rebody on a modified 86SE chasis Soon to have a highly hooped up 3800SC..Ohh yeah baby!! I like a lil Whine with my meal when I go out to eat Rice
Contacts _ AIM / Zildjianfx _ Yahoo / djdraggin
Remember, always brush your milk, drink your teeth, dont do sleep and get eight hours of drugs.