I know there are some really excellent Welders/Fabricators here.
I've seen the proof!
I weld.
I've welded plate, pipe, and all kinds of odd steel things.
I'm not the
best
, but I can getter' done fairly strong and smooth.
I've cut and welded some pretty odd geomitrys.
I can build a custom welding jig.
I've bent pipe.
Not complex or even
great
, for that matter.
So how hard is it to bend & weld-up a custom motorcycle frame?
How hard can something like
this
be?: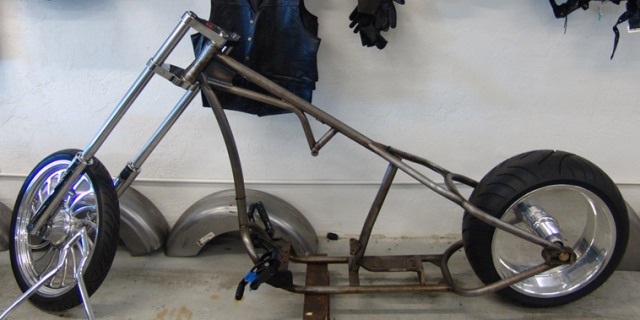 I
think
I could design and weld up something
atleast
as good as this: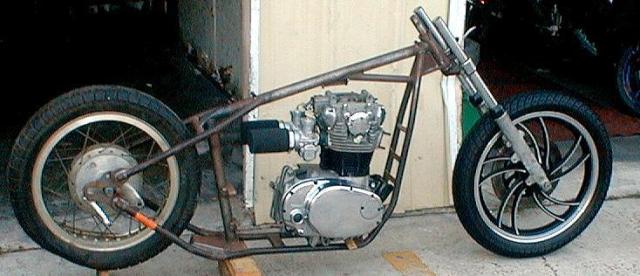 And I
know
I could be a little more creative!: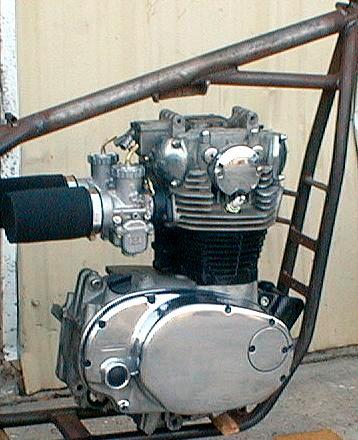 The same frame painted: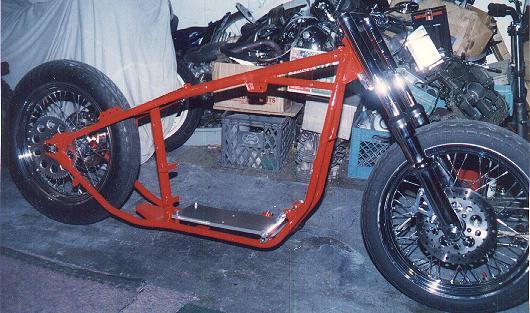 A different frame:
I mean, minus the fueltank, fender, seat and oiltank, the frame is fairly basic. Right?: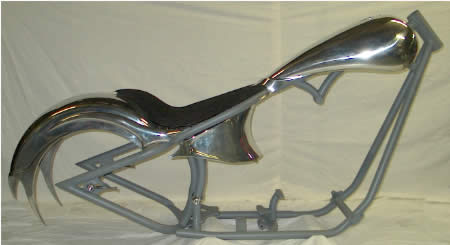 So, how hard is it, actually?
Has any of you guys ever done it?
What kind of pipe do you use?
What kind of welding medium?
And on the side, here's a strange picture I found.
I don't know if it's a painting, a drawing, a carving, a picture, or what.
It was simply titled: Woodcycle:

[This message has been edited by Boondawg (edited 04-22-2006).]