I have tried every electric and none electric razor out there, shaving with regular blades hurts. and causes alota irritation for me.
the closest thing i had found to comfort was the mach 3 (I have yet to try the fusion) but mach 3 blades i had to replace after like 3-5 uses before it started hurting again.
I used all diffrent types of shave cream. they all seem to produce the same results.
I tried many many electric razors. I don't remember all the model numbers but bruans always seemed to be the worst. norelco's worked alot better for me. THEN I found the perfect razor, no discomfort, never misses or can't reach a spot, is just perfect. and thats the norelco 7735x I paid 100 bucks for it in a little kit at walmart. you can find the same kits online for around 70. it looks like and came with all this stuff.
the box it comes in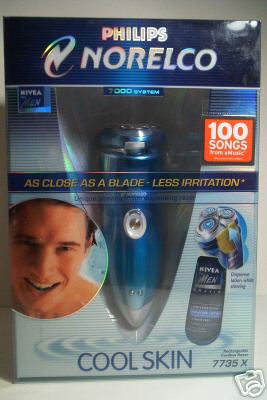 it came with all that stuff. A beard trimer, a shower caddy for the razor dispenser cartriges, a travel case, 4 lotion cartriges.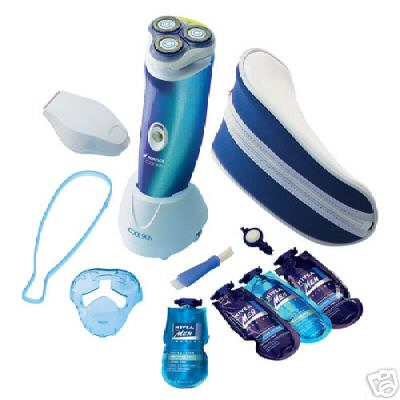 It is the best razor I have ever tried out of all of them. its also waterproof so u can use it in the shower to save time.Or maby shave under the ocean if u feel like it

lol. Also I used this razor for a stright month without having the charger base handy to me and the battery lasted with out any power loss tell the end. that was shaving everyday for 5 10 mintues. also it shaves as close as the mach 3, or if it doesnt I cant tell a diffrence with my hand.
I have two razors left to try, one is from bruan and is around 200 bucks, its got a self cleaning base station but i dont have the model number in my head.
the other is from norelco and is the same razor james bond used in his last movie, I heard it works really good as well. and it also has a lcd digital display to let u know the battery power and when the heads need to be replaced which is pretty cool.
I'm sure all this info is usless to you all, but when I was searching for a good razor non of this info was avalible to me ."it was just a bunch of mixed reviews on all razors i looked up" so i figured I would throw my info on the subject out incase anyone else is still trying to find that perfect razor.