No biggie I guess... Just wanted to rant and say... "I'M IN THE 2000 POST CLUB..."


LoL.....
Author Topic: Eeehh..??? 2000???
Smoooooth GT
Member
Posts: 2000
From:Tyler,Texas USA
Registered: Jun 2001
posted 03-22-2002 11:07 PM
------------------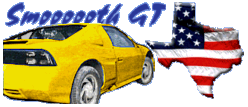 www.thefibersmith.com Technical Support (903) 825-7744
"Smoooooth GTS"
Euro Rear taillight's, Shaved door handles, sidetrim, Custom-Double-side scoop's, sail scoop's, Custom 'VENTED' hood, Decklid scoop, Z~3 vent's, Custom RE-designed Fender's, Custom Made-Front and Rear Fascia's...

"Ohh my, Where are the door handle's..??"
[This message has been edited by Smoooooth GT (edited 03-22-2002).]