Saturday, Sunday and Monday I was treated to a constant air show over my house. A AT-6 Texan WWII trainer in original yellow color was constantly put through it,s paces.
After many attempts that resulted in blue sky photos I finally got a shot with the digital.
My curiousity getting the better of me I rode down to Molton field which is about 4 miles south of here and saw this sign.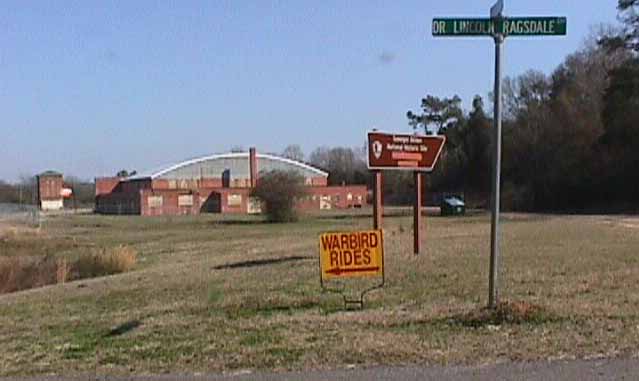 Molton field is where the Tuskeegee Airmen were trained 1939-1943. In the background is one of the original hangers from the Army Airfield.

This same type trainer was used here 60 year ago. It made me wonder what the area sounded like then with many of those radial engines in flight at once, an unmistakable sound.
[This message has been edited by Wolfhound (edited 02-27-2002).]