I'm a big OZ fan here. Can't wait until this Sunday night to find out what else happens.
Been a fan since it started. Guess many people who either are/were guards and/or past inmates to a jail have written letters to the producers saying how realistic they potray the prison system and its guests.
I just love the guy who tunneled out several times (Rebadow???).

You guys think OZ is bad? Try watching "Queer as Folk".


BLECH!
------------------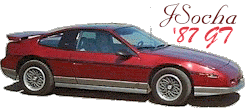 "The PRE10DR"