This is officially my two-thousandth post!
I believe I said I would let others know what happens when I reached 2000!
Where are the balloons? Whistles? Gifts? And of course the kisses and hugs from all the beautiful ladies here on the forum?

I will also accept gropes from the ladies as well.

hehehe
NONE FROM THE GUYS PLEASE.

------------------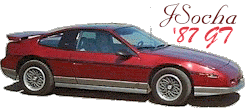 "The PRE10DR"