We set a new Record for snowfall in Buffalo this November! The record is Zero (0) inches!!

Its the first time ever there has not been any snowfall in Buffalo for the month of November! In fact, today it will be in the 60's!!

Now if it only keeps this up thru the rest of the winter!
------------------
John
AOLIM: Fformula88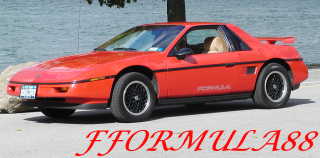 1988 Fiero Formula
1985 Fiero SE 2M6