It's prety funny that I actually got a chance to sicn on today and saw this post. Thank you for thinking of me.
For anyone that would like to write ( I love mail) my address is as follows:
Pvt. Richards, Stephen 402
E-Co 2nd BN 19th IN Regt. ITB
9050 Kinsman Drive
Ft. Benning, GA 31905
I look foward to hearing from some of you, and talking to you again when I get home! Have a good holiday!!!!
------------------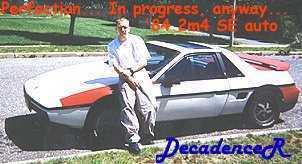 AIM - DecadenceR
"For though I cannot fly, I'm not content to crawl..."