quote

Originally posted by firstfiero:

The yellow one has a 10 thousand dollar paint job and is completly powder coated undernieth. Can you imagine a how fast this car is with twin turbo and nitro. They said the girl who owns it has more money then sense. Every other month sh repaints it.
Enjoy!
[/B]
Can you get me her number?!?

Looks like my 70 240z sitting beside the car in this pic anyway!

------------------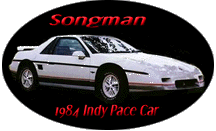 Tennessee Fiero Owners
[This message has been edited by Songman (edited 08-12-2001).]