Loki...
I have it on the server as part of the Office 2000 Suite. You can get it if you want... but let me make a suggestion...
FrontPage has a compatibility problem between IE and Netscape. Your site will look fine in IE, but will be totally different in Netscape and any tricks you add in won't work...
The program you need to use to not have this problem is Adobe GoLive. I have versions 4 and 5 on the server. There is a bit of a learning curve but nothing that a couple of days can't fix. And of course, you can ask me any questions that you may have about the basics of it...
Here are a couple of my new sites made using GoLive 5. The first one is mine, the second one is my producer....
http://www.dalehouston.com
http://www.hankcochran.com
------------------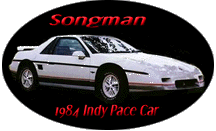 Tennessee Fiero Owners