TESTING SIGNATURE:
Admit it, you guys are into voyorism as much as the next guy.

Anyways, finally got my email working at home and was able to get and save my new signature that SONGMAN helped me out with.
Needs work, I know...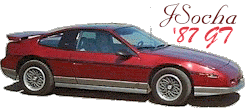 ...need to work on the FONTS.
or the original...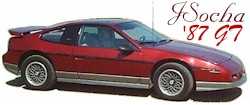 Well, have to go to bed now. Will think about which FONT to use later.
Goodnight everyone (3:00AM CDT 4:00 AM to this post) and for those of you just waking up and returning...Good Morning!
[This message has been edited by JSocha (edited 05-12-2001).]