Those on that page may be jokes but there are companies that build things like that on Volvo cab chassis. They are great motor home and actually better than buses for a few reasons.
1. Motor is in front away from living compartment, and not under your bed in the rear.
2. More exits than a bus with only one side door. Great for emergency exits.
3. More under-floor storage since motor and other things are moved to front.
No one in the music business has gone to any of these yet but we did check them out a few years ago. They are just not as pretty as the Eagles, MCIs, Prevosts, and others.. And it is sort of an image business...
I'll see if I can find some real photos.
------------------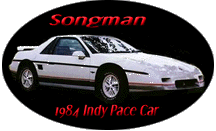 Tennessee Fiero Owners