Acetone worked well for us.
We broke the old "windows" getting them off, but we weren't trying to be to careful either. Then just wetted the icky sticky tape residue with acetone let set and scraped it off with a putty knife. It could take multiple reapplications of acetone, but it does come off that way. We also used a razor blade out of a stanley knife to scrape as well. Once you are down to a thin residue then you can use a rag wetted in acetone to clean of the final bits.
It is good to then sand the panels down with a fine sandpaper, we used 200 and 400 grit.
That got us to this stage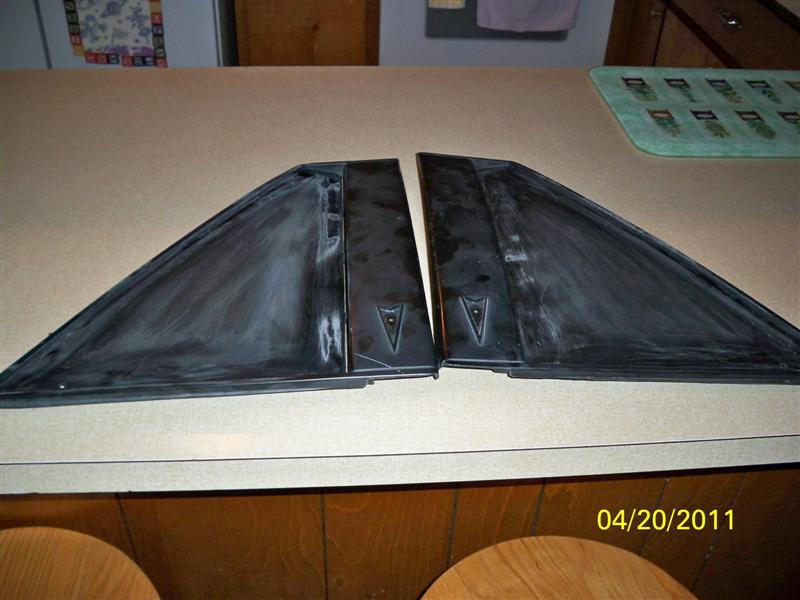 Then we resprayed the panels with 4 coats of satin black and 2 coats of clear (We used Krylon Fusion with pretty good results) The photo below shows them after the first coat of paint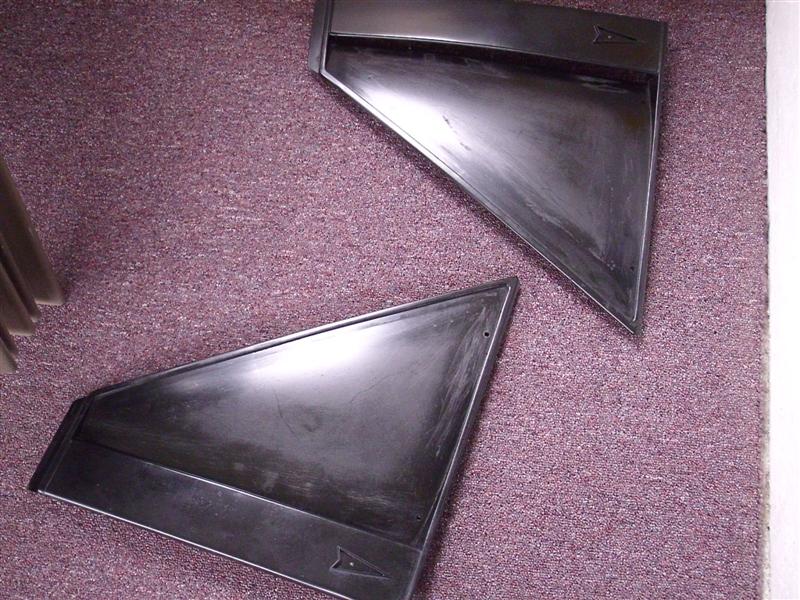 We ended up having to redo the emblems as well, and dremel cut and sanded yellow reflectors to fit the arrowhead area. If your emblems are good you can maske them off during the painting.
Then it is just a matter or resticking the new window....be careful here though because once the tape touches it is sticking! So it is a good idea to test fit a couple of times before putting the tape down. We had the best results with putting the tape on the window first and then attaching the window and tape to the frame. Others I know have attached the tape to the frame and then stuck the "window" on top. Up to you. Here were the final results.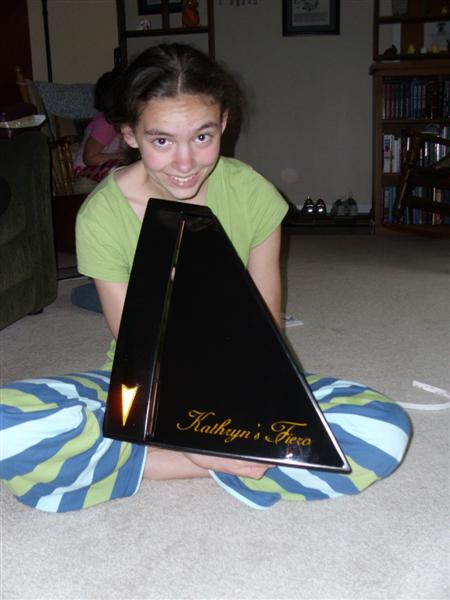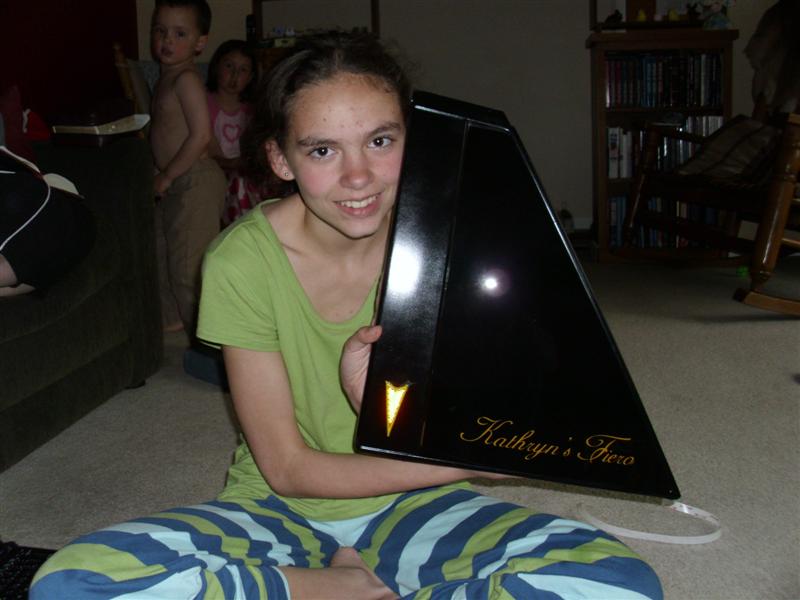 If you look closely the paint could be a bit better, but Kathryn did the work herself, so your results might be better.
-MH