Well we left on Thursday afternoon @ 4:30 Mountain Time.. Arrived Home on Saturday @ 4:30 Mountain Time. My Father and Law and I drove straight through on 3 hour shifts, taking turns sleeping. No real hiccups other than we had a tire blow out on the trailer but we had a spare so after 15 minutes of changing that we were back on the road. Unfortunately It was at night and I left my digital camera at home so I didn't get any pics of it due to the fact my camera phone has no flash. The freeway going into El Paso was horrible and had the truck and trailer jumping all over the place so the sunroof glass shattered. Now to the pics.
Thursday afternoon Peoria, AZ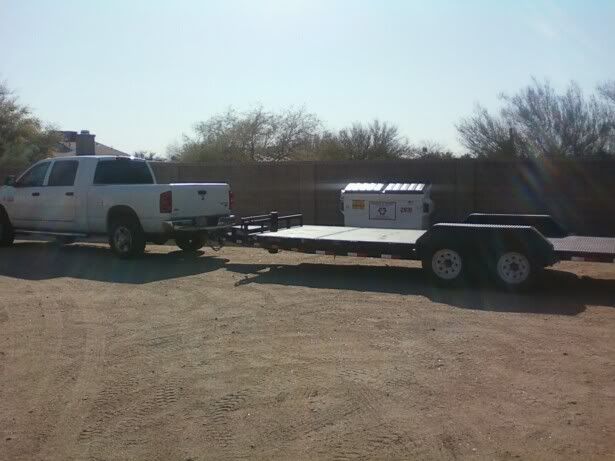 Friday morning Harlingen, TX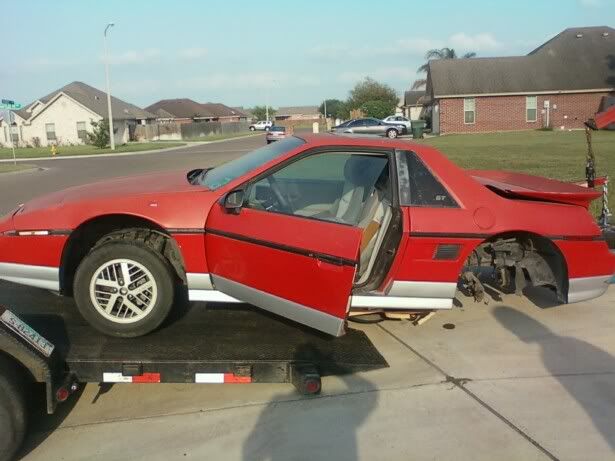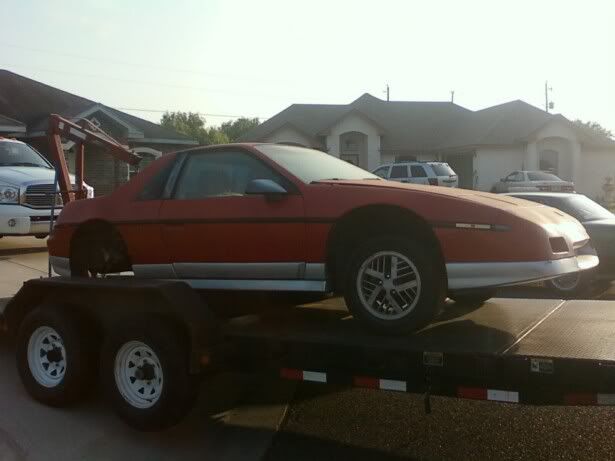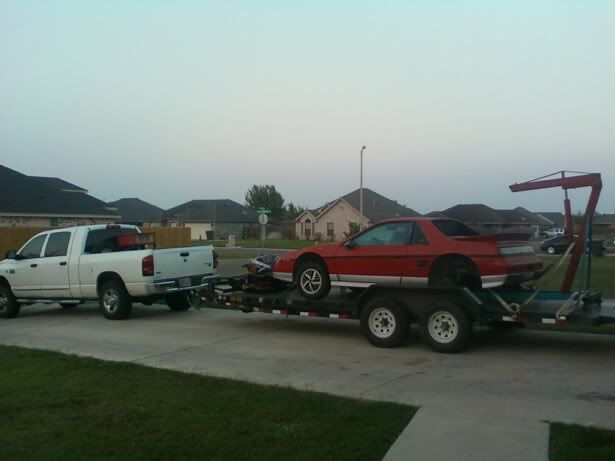 Rebuilt Engine pic from inside my Dad's Garage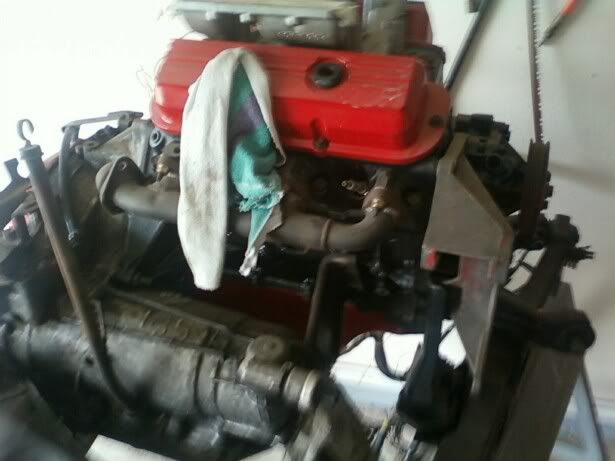 We noticed the Cherry Picker looked unusual in this photo, didn't notice you can see the trailer tire in there that had blown out. As well as all the parts my dad had taken off of the car. He gave me the Cherry pickers as well as a Clarke's Parts Washer.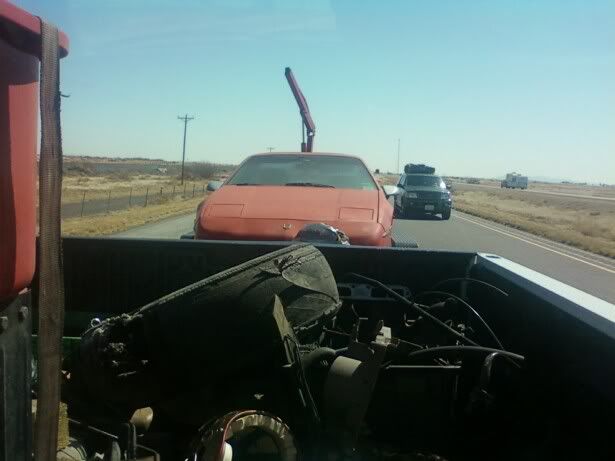 So we decided to pull over and all the nuts and bolts had fallen out. Thankfully we added an extra strap just in case that happened. It was the only thing holding it onto the trailer.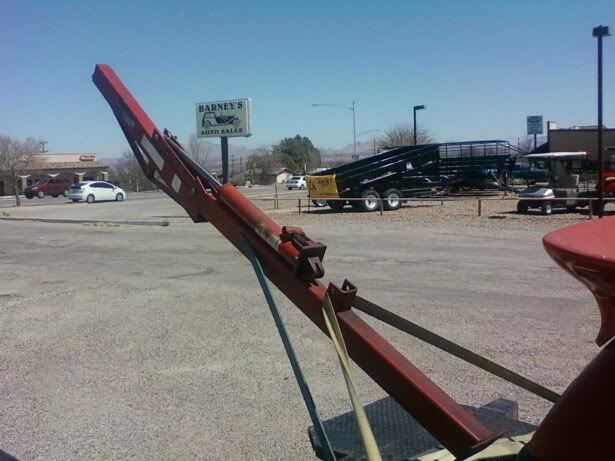 All in all it was alot easier than I had anticipated. I'm in no rush to get this car on the road seeings how it's now my fourth vehicle. As I can afford it, I'll slowly transform it into a "show" quality car. I'm now going to bed. I'll add more pictures tomorrow. I'm going to head over to my father in laws house in the am and get everything unloaded so I'll get some interior shots and engine bay shots for this thread tomorrow. We decided to take her down to South Padre Island to eat and see the beach before we left. I'll get those posted up tomorrow.
[This message has been edited by Arizona85GT (edited 03-26-2011).]