I was talking on the phone with DIY_Stu, and he mentioned he removed the covering from his dash. I said I would like to see a picture of the stripped down dash. When I got the photo, I noticed something very interesting.
Looking closer, and Stuart and I talking about it, it looks like the map pocket was intended to have a glove box door at one point! From working through it, it made more and more sense as we tried to figure out what each part, hole, and slot could be.
Here is what we came up with. There is NO evidence to support this that I know of, but it seems to make sense:
A: Guide to keep pressure on the glove box door when closed
B: Latch mechanism
C: Round push in button for the light.
D: Glove box light, probably using the same lens as the one in the trunk looking at it's size.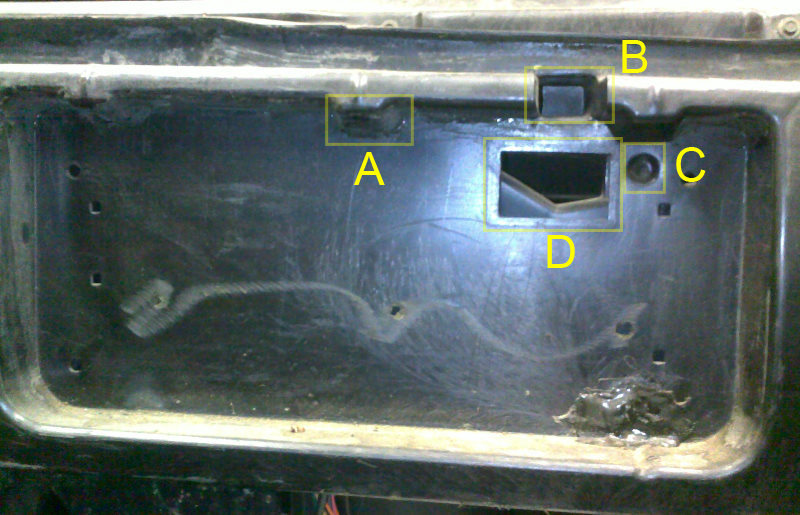 So does this seem likely?