I'm looking to replace the "Merrick's Matchbox" On my windshield. Figured i would ask and see if i can send my business to a forum member and maybe get it done right this time.
I used to own the car. Had no choice but to sell it. Well... recently got it back BUT... lettering is all gone. If you own a fiero and can get the measurements that would be fantastic! If not, tell me what you need. Be creative. I like cursive and love calligraphy! Here's a (crappy) pic of the original. The car is getting painted a candy apple red or candy apple red metallic come spring time. I would like it to fill to the legal "AV1" line on the windshield.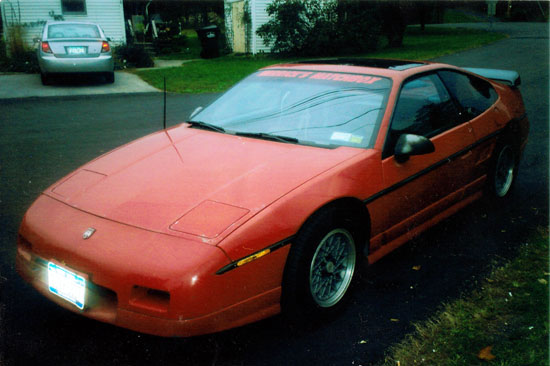 ------------------
"And remember: amateurs built the ark ....
professionals built the Titanic."