i did about 1-1/2" drop on my auto shifter and it is ALOT more comfy now !
my hand feels much more at home resting on it a bit lower than stock,
it was a great free mod, i thought i'd share with Ya'll
i did this mod last summer, and i dont remember the exact amount that was removed
but i was bored so i thought i'd do a little write-up on it for everyone
i just got out the saws-all and chopped off the metal, and snipped a few beeds off the bottom of the plastic shifter insert, (same amount off the bottom of the plastic that i removed from the metal ass.)
then when i cut the 2 slots down on the ahifter ass, i did them at about a 1 O'clock angle VS 12 O' clock that the stock is, so now the shift knob is more Ergonomically (sp?) correct, it seems to fit the angle of the wrist better,
real easy to do, i have NOT yet, made 2 notches in the side for the shift knob clip so the knob just sits on there, but it is tight
this is real easy to do and only took about 15 min start to finish!!
here are some lousy pics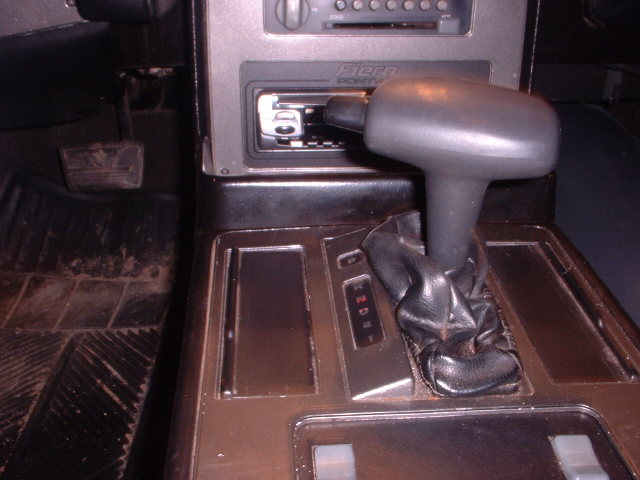 pic taken in Neutral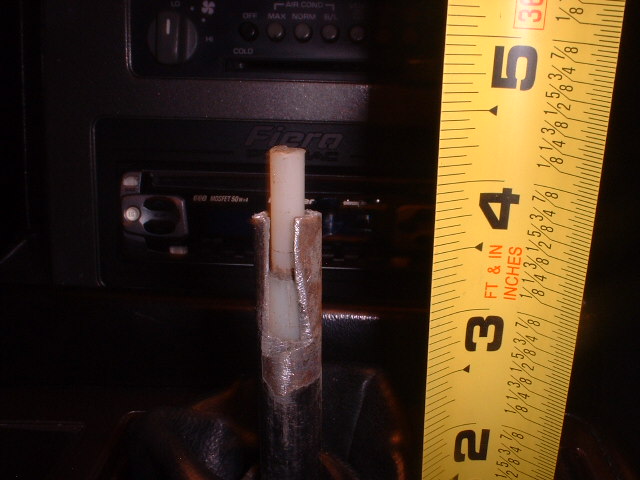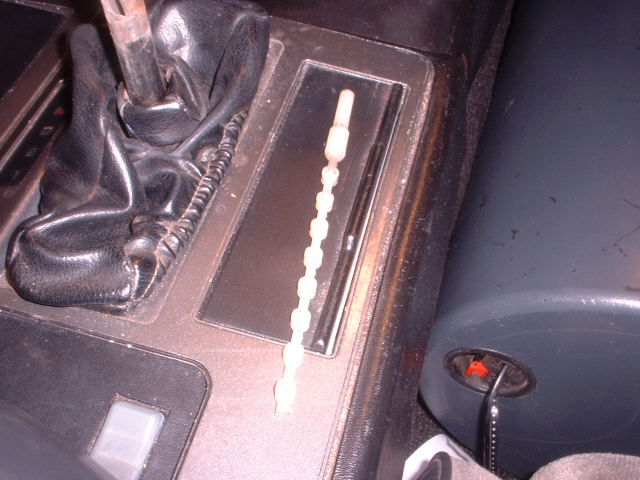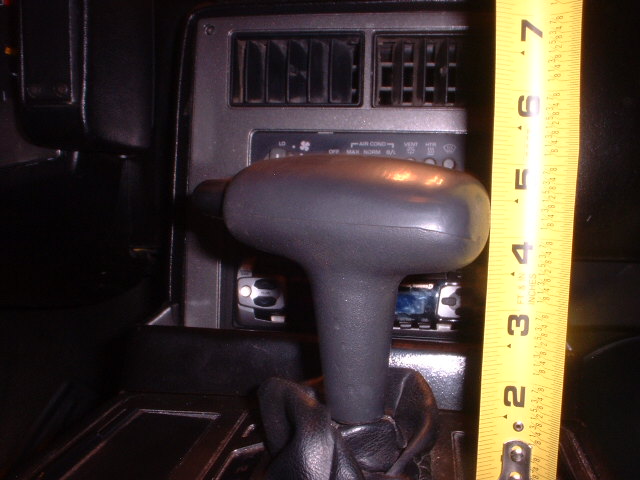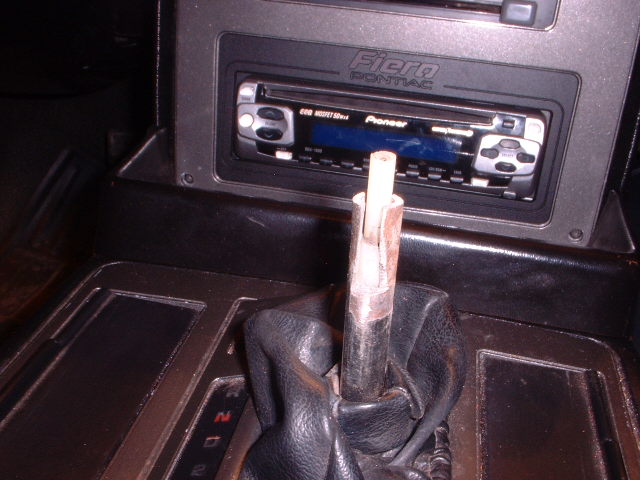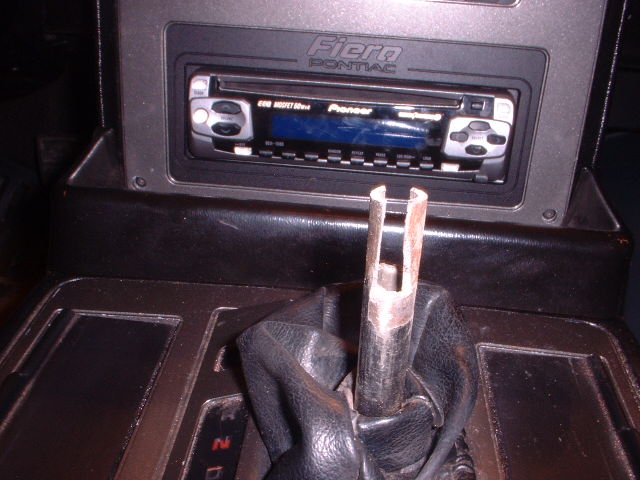 the tape measure was placed right on the sift plate bezel right next to the shift boot, the measurement is kind of hard to reed because of the bad camera angle but the top of the metal shift ass. is right at 3-3/4"
and with the shift knob installed .. the highest point on the shift knob is 5" in neutral, which is a HUGE improvment over stock
the differance is night and day, i totally love it, its one of my favorite FREE MODS and it looks ALOT better than stock,
and the angle of the knob really feels ALOT better aswell
i just thought i'd share

------------------
Rich AIM: ONE FAST 2M8:
86se V6
Gold 86se 355 SBC,
92 BMW 325i


[This message has been edited by $Rich$ (edited 02-13-2005).]