I just looked at a 1986 with T-Tops.The have the CC emblem but no locks, just levers.
Doesn't appear to leak anywhere.
What are the production numbers? How much would it be worth in good condition? Its is an automatic with a v6. I test drove it and it runs decent. Just a little rust in the trunk and not much on the upper rails. Good tires.
------------------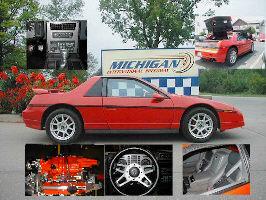 " DRIVE IT LIKE YOU LOVE IT"