The heater hoses for an 88 with A/C are not available. Several people have reported here that they used off the shelf hoses made for other vehicles but no one has come up with a part number.
Dayco does make some universal 90° hoses that might work: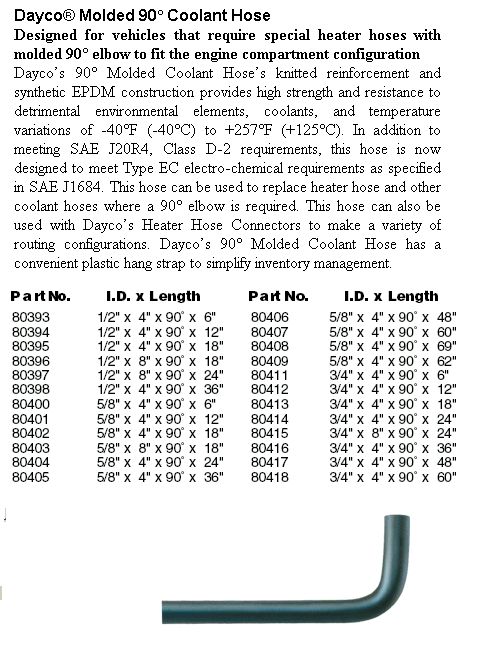 More hose/belt info:
edit: For the water pump, I used a new Bosch #97055 (very well made).
Before you start replacing the pump, check
http://www.fiero.nl/forum/A...040223-2-039015.html
[This message has been edited by spark1 (edited 05-12-2008).]