This is a diagram of the starter connections on my starter (It's one of the late model gear drive GM units).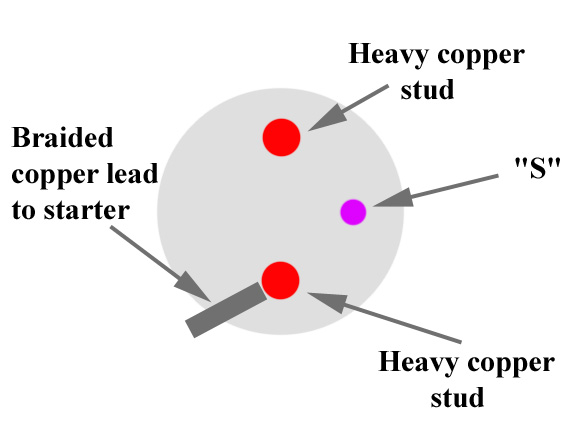 "S" is the smaller post that connects to the clutch switch, but which of the other two get the battery/generator leads?
Thanks again.
------------------
1988 GT, 5-speed, white, beechwood leather, 3.4 DOHC 6-speed installation in process. Really. I am working on it.
[This message has been edited by sspeedstreet (edited 03-11-2008).]