AND when you do take it out...
It will store in the front compartment. you should see two rubber ledges on the front part of teh trunk and a long strip with rubber on the back part of trunk.
Then slam the hood down and away you go!!
OH and put the little plastic piece in the two slots where the front of the SR came out !
------------------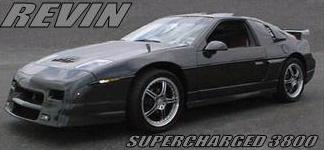 88 GT, 3800SC, Getrag 5sp. 12" Vette Rotors,Custom stuff done