The radio surround in my first picture was painted in their Ford Ink Black, before I tried to get better color matches. It came from a tan interior car. I have also used the graphite color to blend in the lower corners of a dash repair job on my wife's daily driver.
This is my secret stash. Haha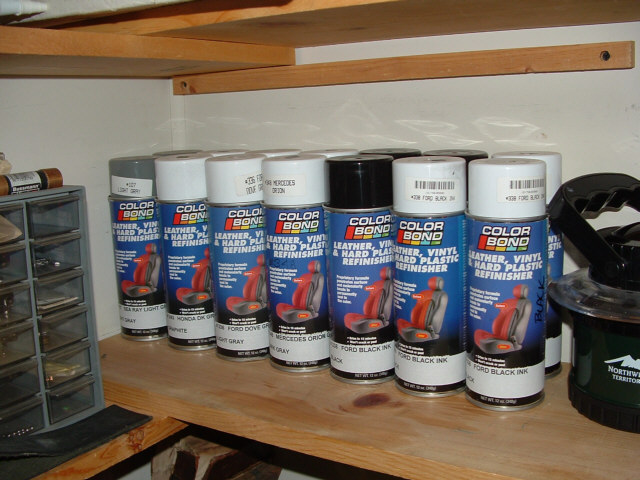 Last year, I wrote to the Bryndana Company for color chips and bought samples of the colors that I thought were the best matches (for test purposes). After a little testing, I tried a couple other colors and then bought some extras. I re-labeled the cans so I would remember which can I would use to mach each different shade.
Most of the cans are for two of our upcoming projects. The first is my wife's 86 SE (Edgar). She's what I would refer to as a perfectionist. Here's a picture of Edgar,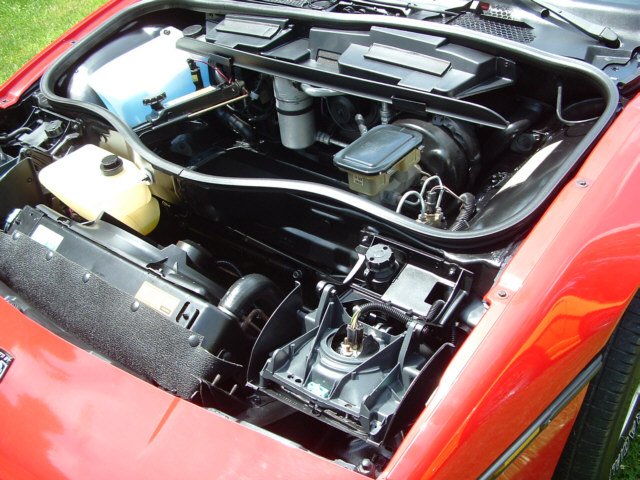 We re-colored the radiator fan, cowl, rubber radiator splash shield, the panel that holds the sunroof, the wind deflector and even the gray plastic buckets that hold the headlight bulbs. We will be working on the interior soon.
We also have an 85 GT project waiting in the wings as soon as we can agree on a color LOL.
[This message has been edited by Gordo (edited 01-27-2008).]