this is a rod/main bearing from a 1987 duke, the motor wasnt knocking but it had a blown headgasket and alot of coolent in the oil, i already have a thread going about that.
the rod bearing has some visible marks but you cant feel anything, however the main bearing is smooth except where the notch is, it has a metal grove on it that you could scratch your finger nail with, its very noticable, there was also some very hard black gunk caught between the two pieces of main bearing.
im not 100% sure at this point if its worth my time to put this motor back together, cause now not only will i need rod/main bearings, but im going to need a headgasket set also, and for that much money i i can buy a whole 1991 caddy with a 4.5L PFI motor in it (pretty sure the 4.5L was swapped in to replace a bad 4.9L)
Oh, figured id mention that the crank surface had discoloration on it, it didnt feel grooved, but it didnt look polished either, just didnt look right.
anyway here's the picture.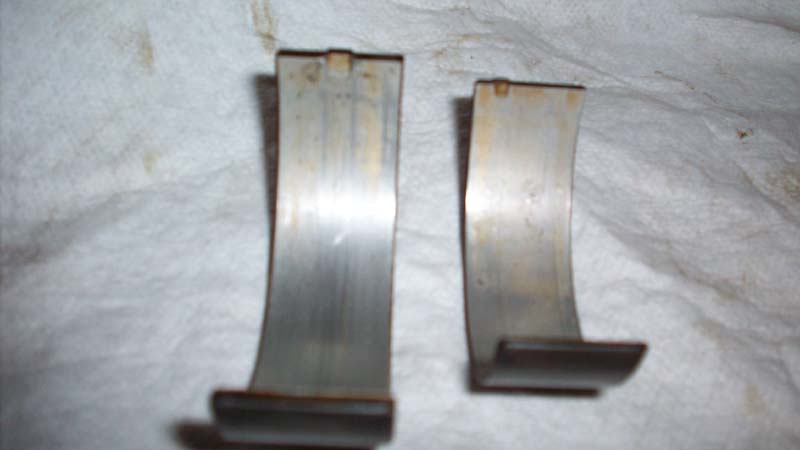 in the second picture, the black specs are easy to feel with your finger.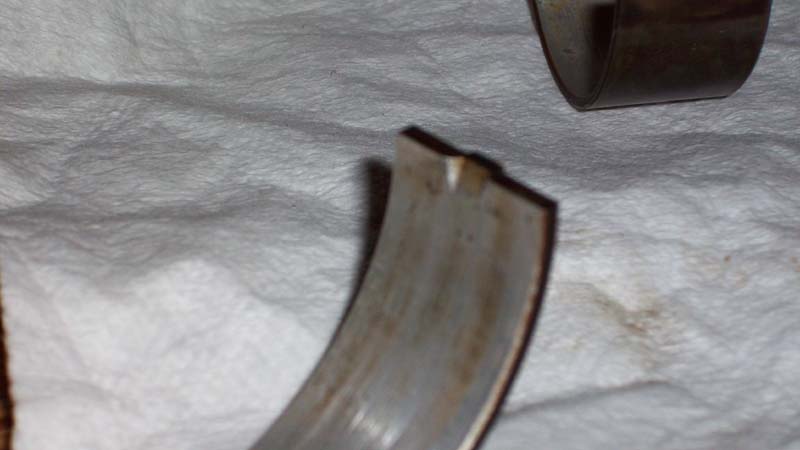 [This message has been edited by m0sh_man (edited 11-23-2007).]