$6500?? Wow, i've never seen them go for that much. Usually they're around 3k here. Still a lot but not that much.
If i remember correctly, the aluminum block is missing the little guides to guide the trans into place. They're like little feet or something that help center the trans where it's supposed to go. There was a lot of discussion as to whether this was a critical thing to have or not. All this is from memory so i could be off or wrong on this.
Anyone else remember? Shaun was doing the swap but i'm not sure if he ever completed it or not.
------------------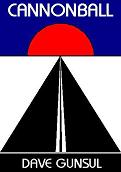 Activities Director N.I.F.E.