While replacing the front shocks on my '86 GT, the right front upper mount was broken and pounded out. (I was wondering where all the noise was coming from) Having one good mounting, I was able to make a temporary fix. It looks like to replace the mounting bracket requires some major work. Has anyone else had this problem, and if so, how did you make repairs?
As an alternative, can coil-overs be used without major modifications?
------------------
Deezlfitr
"Life is just a bowl of cherries... ya just gotta watch out for the pits!"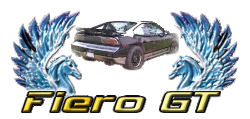 1986 GT/Auto (my first)