I have tested both my GT's in the past (about 5 months ago) and my 86GT was about 150 with the lowest reading at about 145 (cylinder #4) the car has 105,000 miles (I was told by a few people that this is great compression for this type of milage). I also tested my 87 GT and it gets about 135psi on all cylinders car has 136,000 miles.
The 100psi you mention is a base minimum # I believe!
Remember when testing compression to crank car at WOT (wide open throttle) for about 3 to 4 cranks.
If you have some low readings squirt alittle oil into the low cylinders and repeat the process your #'s should increase dramatically which means a topend rebuild is in order! If the topend is rebuilt I would suggest rebuilding the lowend aswell because with a fresh topend and a weak low end the low end could fail because of the increased compression from the topend rebuild!
Just my .02!
Good Luck!
Edited because I forgot to post milage!
------------------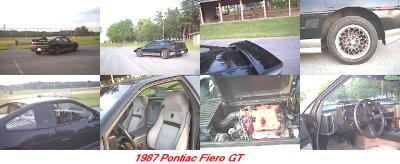 Keith F.
[This message has been edited by camon (edited 02-17-2004).]