This is a project I did last weekend that was so fast I didn't make good pictures. It started when I was picking up some cloth for a little upholstry job my wife had me working on. Anyway I found some cloth that appeared to be a dead match for the dark grey speaker covers. For $2.00 a yard I figured it was worth a try.
When I got home I carefully pryed the covers out of the dash. Some people use a screwdriver or butter knife. Both are good but "gentle" is the word. Then I peeled the cloth off of the plastic grill. They were glued on originally but after 18 years they come off with just a little coaxing. The inside of the cloth reveals the original color. Big difference. Someone on PFF did this a while back and after washing, flipped the cloth and swapped sides (in order fo it to fit) but mine was too dirty.
Here is mine already recovered with the old faded cloth showing the difference.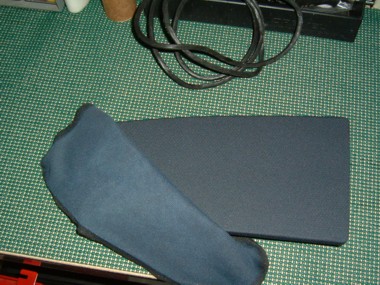 Here is mine again with the old cloth flipped to show how close the new cloth I bought matches.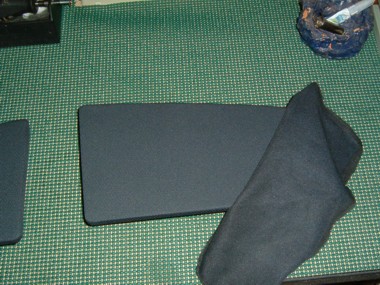 Finally, here are my newly recovered speaker grills (disregard the water spot on the right one, it went away when dry).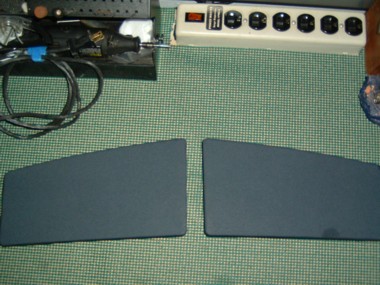 Oh yeah, I used a light touch of 3M Super 77 spray adhesive around the edges to hold it on. (Gotta get rid of that stuff, you'll understand if you remember my headliner thread)

Start to finish, the whole project took less than a half hour.
Here is what the look like installed.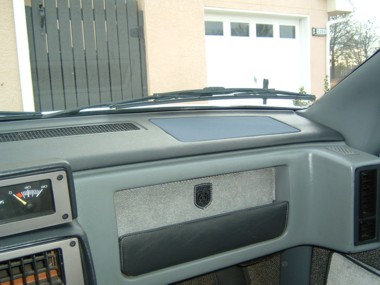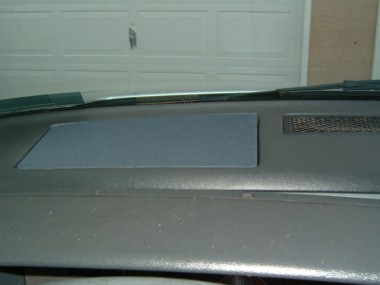 Yes I know they could fade. But with a yard, I feel like I can do this every year for the next 10 before I run out.
------------------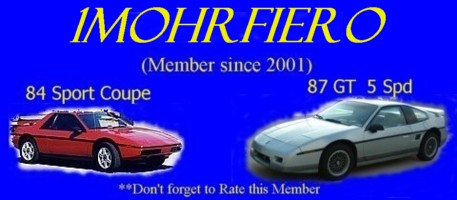 [This message has been edited by 1MohrFiero (edited 02-08-2004).]