Iím not sure if this will help your problem but Iíll tell you my story.
(Please everyone reading thisÖ donít give me a ď-ď. I normally donít do things this way, it was suppose to be a temporary fix, but it has lasted about 5 months now.)
this is on a 4 spd
Look at these first two so you can figure out how I have the camera angled.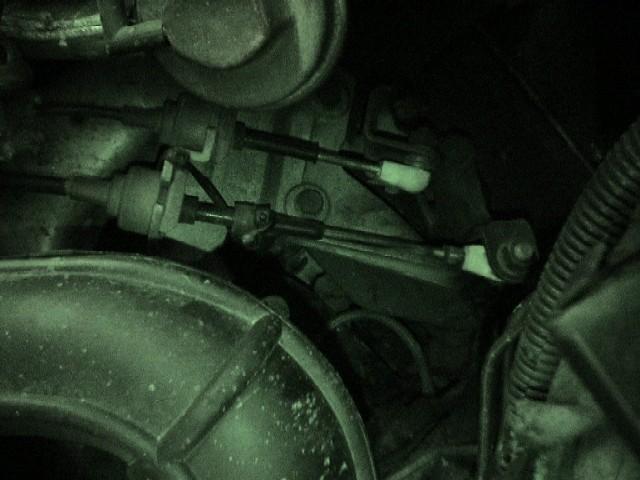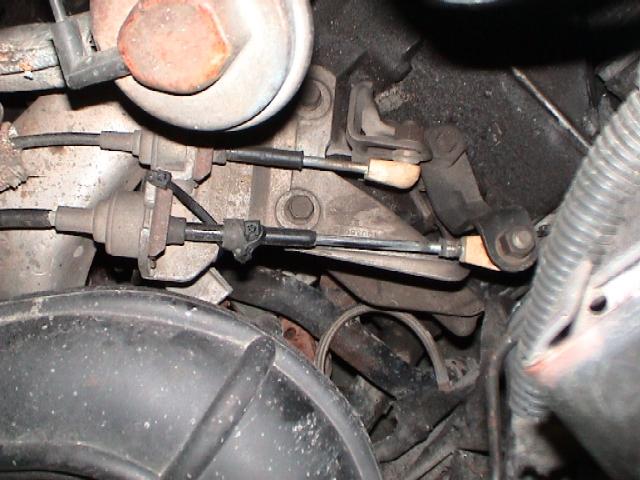 my problem was with the cable that moves from 1/2 and 3/4.


the hard plastic tube that I have colored yellow was broken away from the main part of the outer housing.


which allowed the inner cable to flex enough for the socket Iíve colored in green to pop off the ball.


I used 3 zip ties to hold the yellow tube in place and it has a slight upward pressure from the zip tie wrapping around the bracket.

I havenít had anymore problems.
If that doesnít work I also have a sure fire way of it staying on. But it takes a lot more work and I will have to make another one to show you what it looks like.
So try this first. And if it doesnít work Iíll build another ďholderĒ in the next week or so for you.
Good luck
------------------
Buddy - there are two "G"s in my name
Ling = 84SE-350-N2O-Poly-Mr.Mike seats-Sequential turn signals-short shifter
Julia C = 85GT stock (mostly)
KCFOG