You will most likely want to use the 4T65E-HD motor that came stock with the motor. You can buy a limitid slip differential to do 2 wheel burnouts (for better 0-60ft times), you can still add a shift kit, and the PCM has lightning fast shifts compared to ours. I don't think any manual could shift as fast. I've done everything + power steering installed for right about $6000.
Greg
------------------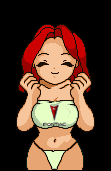 "HAPPINESS IS BEING BLOWN"
L67, FieroX Valve Covers, 180 Degree Stat, 4T65E-HD, Intense LSD, Intense Shift Kit, Tranny Cooler, Stage 4 ZZP Intake + Blower, XP-Hot Cam, DUB 3.0-3.25", Gator Belts, Custom DHP, MSD DIS-4, CAI, TB Spacer, WCF Headers, EGR Delete, Borla Exhaust, Held Motorsports Front Slalom Racing Suspension, Coilovers, 12" Wilwood Brakes, 88 Rear Cradle (POR-15), and POWER STEERING!