What Electrathon said.
My first Fiero was a 85 with a 2.5 and it was well on its way to dying but I wouldn't let it.
There was so much "Blow-By" past the worn rings it would presurize the interior of the engine and it would come out into the air cleaner like you described.
It's possible the PCV valve is bad and contributing to the problem also.
------------------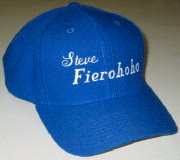 Where will the road take you today?