Sounds like a bad connection in or near the chime unit (blue dingy thingy). I'm pretty sure it's got an "ignition sense" lead. Sounds like it's not making contact.
It's under the right side of the dash. Make sure it's plugged in tightly.
------------------
Raydar
88 3.4 coupe.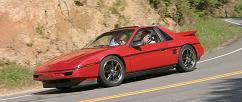 Coming soon...
88 Formula, presently under the knife.