I have run through 5 belts this week.
It all started after I replaced the head.
It runs beautifully for about 2 hrs, then the squeeling starts. It gets worse and worse until it finally tears to shreds. It doesn't break in half, but it gets pretty mangled.
My water pump pulley is smooth, and has no play.
I have a brand new alternator.
My crank pulley is smooth with no play.
WTF??
Any ideas?
Thanks.
------------------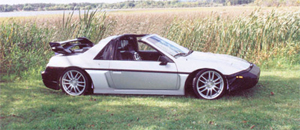 '86 2.5L turbo
Chris_Oslo_Nelson@hotmail.com