As I recently replaced my dew wipe I had the door apart so I took a ton of pics.

What I offer here is for the new Fiero owners who want to do the work themselves.

I welcome any comments from others to help cover any mistakes I make or to offer an easier way for the beginer to do this.

The pics are from my '84 with power windows, locks and mirrors.

I have another thread you can find by doing a search for "How to remove inner door panels, with pics."

At this point I will assume you have the inner door panel off.

First remove the rubber end caps from the frame, two philips screws on the back one and three philips screws on the front. They are glued down with a small amount of sealant but peel up easily.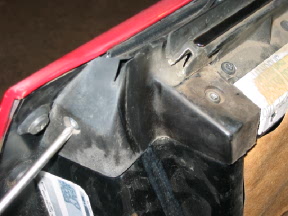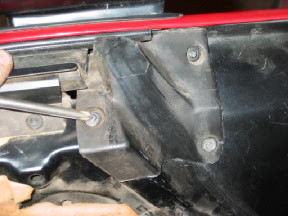 Next remove the inner window seal, it's held in place with six philips head screws.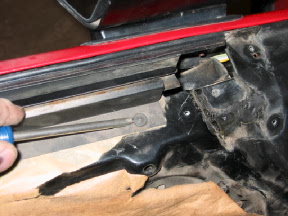 Next remove the two 10mm nuts that hold the mirror in place, a little liquid wrench or WD-40 on the nuts will help, an open end box wrench works best, don't worry if you drop the nuts inside the door you can retrieve them soon anyway. Note how the power mirror wiring harness (or the manual control cable) is routed behind the window guide, make sure when reinstalling these they are in the same location so as not to interfere with the windows operation .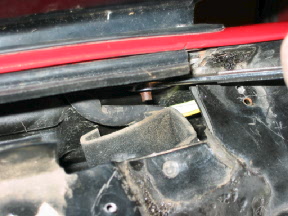 Now unplug the wiring for the mirror and take the mirror off, if you have a manual mirror you will have to fish the whole control cable out but it's not too hard.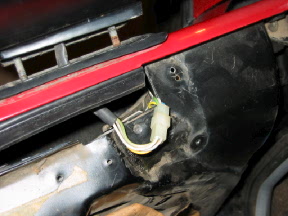 [This message has been edited by fierohoho (edited 11-01-2002).]