WTB: two decklid vent screws (Page 1/1)
| | | |
| --- | --- | --- |
| | FieroJimmy | FEB 10, 08:05 PM |
I'm looking for a pair of the fixed thumbscrew style decklid cover/vent screws, as pictured. Preferably with the plastic retainers from the bottom.

Shipped to 17055. Paypal ready.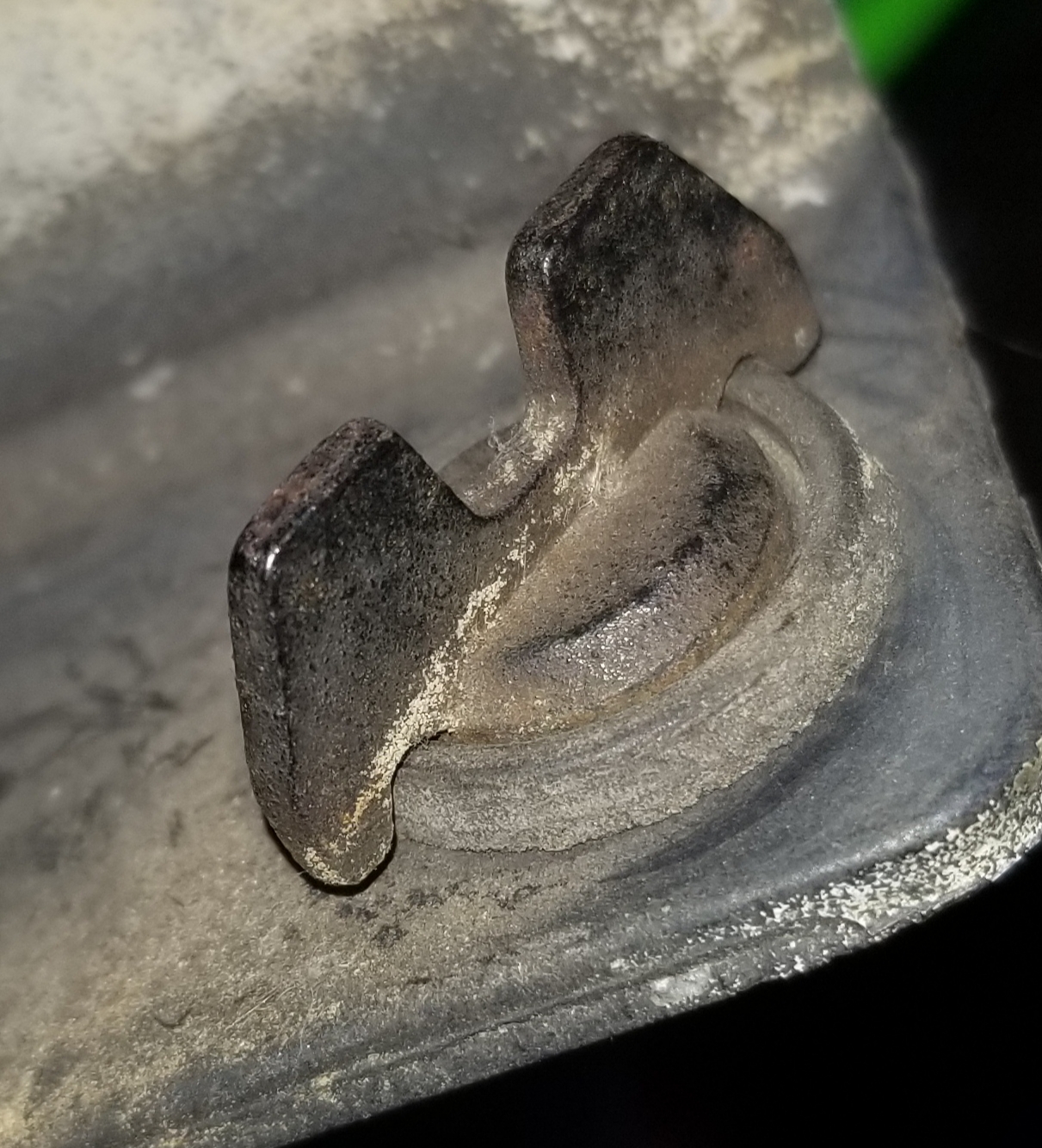 | | | |
| --- | --- | --- |
| | Dennis LaGrua | FEB 12, 09:24 AM |
Those are the early notchback fixed wing screws. Might have them but will need to search the garage . If I have them, the price is $5.00 each + first class shipping. Anyone who would charge you more for them is a crook.
I know that we have them somewhere in the garage but so far have only found the foldable wing screws. If you are patient we will find them but if someone comes along with them do not hesitate to buy.
------------------
" THE BLACK PARALYZER" -87GT 3800SC Series III engine, custom ZZP /Frozen Boost Intercooler setup, 3.4" Pulley, Northstar TB, LS1 MAF, 3" Spintech/Hedman Exhaust, P-log Manifold, Autolite 104's, MSD wires, Custom CAI, 4T65eHD w. custom axles, Champion Radiator, S10 Brake Booster, HP Tuners VCM Suite.
"THE COLUSSUS"
87GT - ALL OUT 3.4L Turbocharged engine, Garrett Hybrid Turbo, MSD ign., modified TH125H
" ON THE LOOSE WITHOUT THE JUICE "

[This message has been edited by Dennis LaGrua (edited 02-13-2020).]
| | | |
| --- | --- | --- |
| | FieroJimmy | FEB 14, 06:14 PM |
Let me know when/if you find them. They're for my Indy, so these are the style I need.